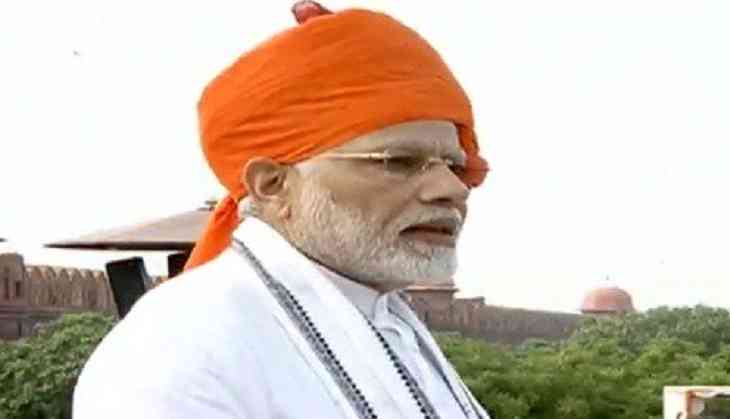 Prime Minister Narendra Modi is likely to launch of the world's largest government-funded scheme while addressing the nation from the Delhi's Red Fort today on the occasion of 72nd Independence Day. However, this would be his fifth and final speech before 2019 General Assembly Elections.
The health scheme that PM Modi going to launch today is the 'Ayushman Bharat-National Health Scheme which is also referred as 'Modicare'. The aim of this scheme is to provide Rs.5 lakh per family annually. The scheme likely to provide the benefits to more than 10 crore poor families.
However, it will be launched on a pilot basis in some states, with the full-scale roll-out of PM Modi's pet project expected in September end, sources said.
As PM Modi launch this scheme, soon Ayushman Bharat will be the world's largest public-funded health insurance programme. Also, if it will be implemented successfully then it would be on the list of Modi government's biggest achievement for the country.
However, this scheme would cover up to Rs 5 lakh per family per year to 500 million poor and vulnerable people.
Meanwhile, 10 big states are yet to sign up for the ambitious scheme. States that haven't signed not only include non-BJP states like - Odisha, Punjab, Delhi, Karnataka, Telangana, Tamil Nadu and Kerala but also BJP-run states like Rajasthan, Maharashtra and Goa.
Recently, Kejriwal government also refused to accept this scheme in the state as the government official said that it won't cover the whole state people as the scheme will be provided on the basis of 2011 census. Government official added that as the Delhi population is increasing, therefore, it would be the failure to launch.
Watch live speech of PM Modi from Red Fort:
#WATCH: PM Narendra Modi addresses the nation from the Red Fort in Delhi. #IndependenceDayIndia https://t.co/G1rLxtfBrY

— ANI (@ANI) August 15, 2018
Also read: Happy Independence Day 2018: Here are soulful and patriotic shayari, wishes, quotes, messages for Facebook and Whatsapp