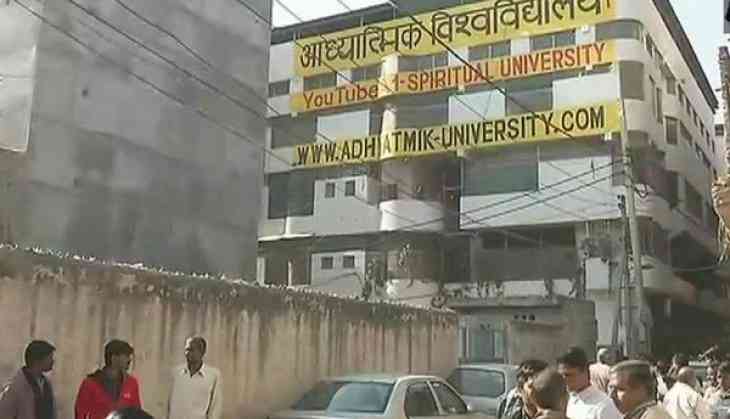 The Delhi High Court on Monday issued a look out notice against self-proclaimed god-man Baba Virendra Dev Dixit in connection with the case involving a north Delhi-based ashram, Adhyatmik Vishwa Vidyalaya, where more than 40 girls were allegedly kept in an illegal confinement.
The notice came after the court heard the arguments made by Dixit's lawyer today. The bench was headed by Justice Gita Mittal.
The court also ordered the ashram to "stop calling yourself a University". It stated that the ashram cannot use the word 'University' for itself.
"Adhyatmik Vishwa Vidyalaya is not a legal entity and is representing itself as a University. The University Grants Commission (UGC) has defined the word. It prohibits the use of word University and has a statutory penalty for misuse of the word," said the high court.
The high court also said that UGC had issued a notice to the institute in this regard saying that "they must refrain from using the word university".
The ashram's counsel had made a submission calling "???? ???? ?? ????? ??" (women as a door to hell).
Delhi High Court and Acting Chief Justice Gita Mittal responded to this saying, "The courtroom is not your spiritual class".
In December last year, more than 40 girls were rescued in an operation that was carried out at the Rohini's Adhyatmik Vishvidalaya Ashram after the High Court formed a panel consisting of lawyers and Delhi Commission of Women (DCW) chief Swati Maliwal.
On January 4, the Delhi High Court appointed a committee to file a status report in connection with the case.
On January 3, the Central Bureau of Investigation (CBI) registered three cases against Dixit.
Earlier on January 30, the Municipal Corporation of Delhi (MCD) conducted a demolition drive in the ashram.
--ANI