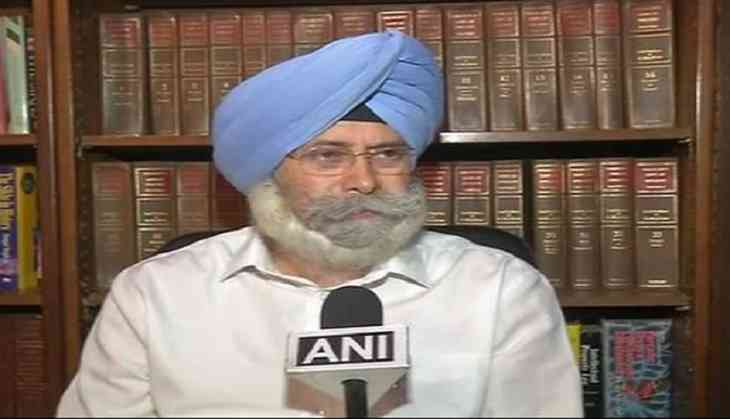 Senior advocate and activist HS Phoolka, who had single handedly led the 1984 anti-Sikh riots case and won it for the victims, had resigned yesterday from the Aam Aadmi Party.
Phoolka tweeted, who had joined the AAP in 2014, saying "I have resigned from AAP and handed over resignation to Kejriwal ji today. Though he asked me not to resign but I insisted."
As per sources, Phoolka was upset with the party after the resolution was brouht in the assembly of Delhi to withdraw the Bharat Ratna from the the late Prime Minister Rajiv Gandhi, over his failure to contain and stop the violence and massacre of Sikhs during 1984.
HS Phoolka, while winning the case in 1984 Sikh riots had got emotional, as he had been fighting the case from a long period of time, and said, "Will not give up '84 carnage cases. Would rather quit as minister. My presence in anti-Sikh riots cases is important at this stage; that is why I decided to quit as the leader of opposition. It's a huge victory. This moment has come after 34 years."
In his letter, earlier while resigning from the post of legislator last year, Phoolka had written, "I have sent my resignation from the post of MLA vide letter dated 12.10.2018, but I have not received any communication from you regarding the same."
Further adding that "Today I am appearing in person to communicate that I have resigned as a Member of Legislative Assembly and request you to kindly accept my resignation. After accepting my resignation, kindly inform the House during ensuing Session which is commencing from December 13."
Also read: Delhi Congress Chief Ajay Maken resigns from his post, months before 2019 Lok Sabha Elections