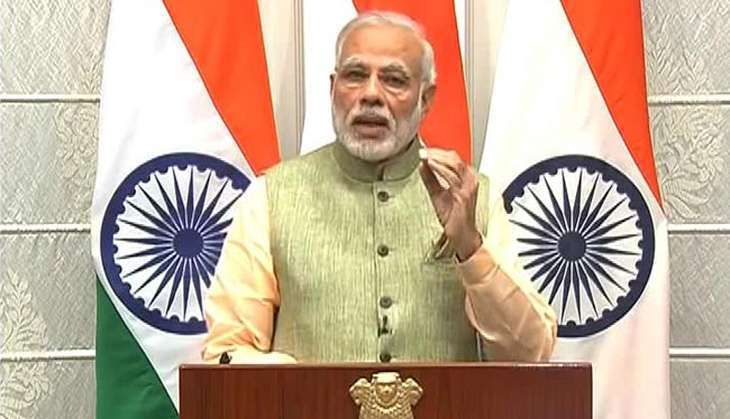 Prime Minister Narendra Modi, on 2 January, will hold a rally at the Ramabai Ambedkar ground in Lucknow on 2 January. The party hopes to gather a crowd double the capacity of the 80-acre ground. This could be the biggest rally by any political party in quite a long time.
While the Ramabai Ambedkar Rally Ground can accommodate around five lakh people, Bhartiya Janta Party (BJP) expects to have a turnout of over 10 lakh people.
This will be the first public rally the Prime Minister will address since the expiry of the 50-day period he had requested to get things right post demonetisation drive.
MPs from UP and cabinet ministers, according to reports, are expected to attend the rally venue.
According to Hindustan Times, 15,000 buses and 35,000 other vehicles will be used to transport the crowds.
BJP, as per reports, has deployed around 250 people from its IT team to publicise the rally on social media. The rally will also be telecast live on Facebook. The news channels are going to run it live as well.
Rally's impact on Bahujan Samaj Party
Bahujan Samaj Party (BSP) supremo Mayawati, during her previous tenure as chief minister of Uttar Pradesh, built the Ramabai Ambedkar Rally Grounds in the memory of Dr. BR Ambedkar Rao's first wife.
If Prime Minister Narendra Modi's rally gathers as much crowd as BJP is expecting, it will be a positive sign for BJP as it is bound to impact BSP's confidence before the Assembly election.
Victory for the former four-time chief minister of the state, Mayawati, is going to be quite difficult as BSP has not yet offered anything big to attract voters. PM Modi could use this rally to make some surprise announcements and decisions.
BJP, especially after 2014 win, has tried to appropriate Dr BR Ambedkar Rao. If Prime Minister Narendra Modi, who had earlier called himself an "Ambedkar Bhakt", speaks on these lines at the rally, BSP is likely to lose a significant share of its Dalit votes.
Last week, PM Modi had launched an app called BHIM, an acronym for Bharat Interface for Money, but also named after BR Ambedkar. This app is supposed to make digital transactions simpler.
Rally's impact of Samajwadi Party
With the on-going battle in the Yadav clan, it is the best moment for BJP to attract Samajwadi Party's vote share.
The rally comes just a day after Chief Minister Akhilesh Yadav removed uncle Shival Yadav from state president's post and appoint himself for the post.
So far, SP was considered BJP's biggest contender in the upcoming election. But, with the ongoing family dispute, SP's vote share may get divided.
BJP strategists, according to reports, have said that the feud has helped in the making of "Brand Akhilesh". In today's rally, it would be interesting to see how PM Modi touches upon the issue, if he will speak in Akhilesh's support or against him, or if he will even talk about the family feud at all.