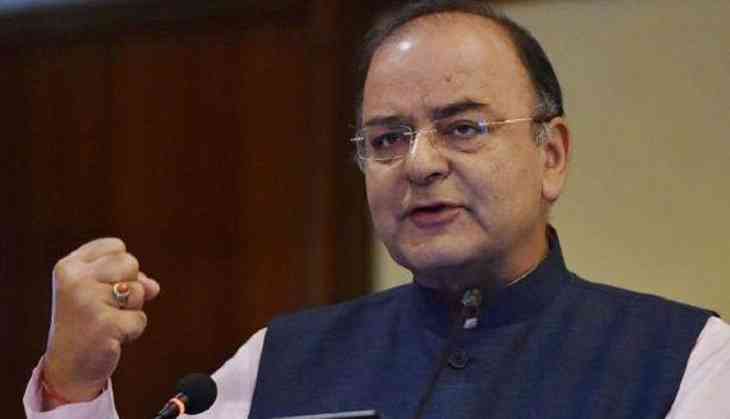 Citing former Prime Minister Rajiv Gandhi's decision to overturn the Supreme Court's judgment on Shah Bano case, Union Minister Arun Jaitley on Friday said the Congress president Rahul Gandhi's electoral promise to withdraw the Triple Talaq Bill will be a repetition of history.
"The AICC President Rahul Gandhi and his coterie, while addressing a minority convention promised to withdraw the Bill pending in the Parliament, penalising Triple Talaq. History has repeated itself, neither as a satire nor as a tragedy. It has repeated itself with a mindset of cruelty," Jaitley wrote on his blog.
"The late Rajiv Gandhi committed a monumental mistake in legislatively overturning the Shah Bano judgment of the Supreme Court which guaranteed maintenance to all Muslim women. He allowed deserted women to be driven to poverty and destitution.
Thirty-two years later his son has taken another retrograde step to drive them not merely into destitution but also to live a life which is an antithesis of human existence," he added.
His statement comes a day after Congress spokesperson Sushmita Dev assured that the Congress party will scrap the Triple Talaq Bill if voted to power in the forthcoming Lok Sabha elections.
Dev said the Triple Talaq Bill is yet another tool of Prime Minister Narendra Modi to put Muslim men behind the bars.
"Lately a triple talaq law was brought in and through this Prime Minister Narendra Modi has created an atmosphere of confrontation between Muslim men and women," she said while addressing the AICC minority wing national convention.
"A lot of people opined that if the Triple Talaq Bill is passed it will contribute to the empowerment of women. However, we opposed it because this is another tool by Prime Minister Narendra Modi to put Muslim men behind the bars.
I am proud that crores of Muslim women wrote letters and campaigned to oppose it. Congress opposed it in parliament and I promise you that Congress government will come in 2019 and we will scrap this law," she added.
On December 27, the Lok Sabha passed the Triple Talaq bill which makes the practice of giving instant divorce a criminal offence with a provision of three-year jail term for the erring husband.
-ANI