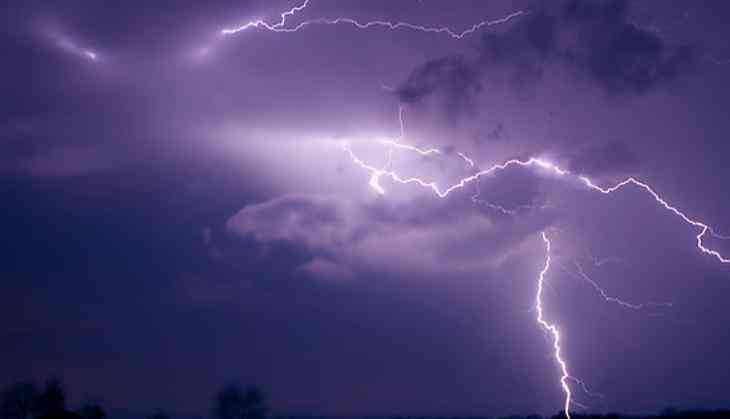 Himachal: Cloudburst claims two lives in Kullu
At least two children have died and four injured due to flash floods caused by a cloudburst in Thadedhar village of Sarga Panchayat in Kullu district of Himachal Pradesh on Sunday.
Those injured were taken to a nearby hospital.
Flashflood hit the village after a cloudburst followed with heavy rains in the area, which also damaged roads and has affected the water supply across the Kullu district.
A house and some cattle have also reportedly been washed away. However, the administration has issued the necessary warning and asked people to remain cautious from rivulets.
The local legislator Khub Ram visited the flood-hit area and demanded the authorities to shift the villagers from the damaged houses.
"Directions to the local Sub Divisional Magistrate (SDM) have been given to restore life and also to shift and evacuate people to safer places," said Khub Ram.
In Himachal Pradesh, there is no respite for people from continuous rainfall in most parts. Normal traffic has been hampered by more than one hundred link roads in interior and far flung areas. The Met department has predicted heavy to very heavy rainfall at few places in ten districts of the state except Kinnaur and Lahaul-Spiti during next couple of days.
-ANI