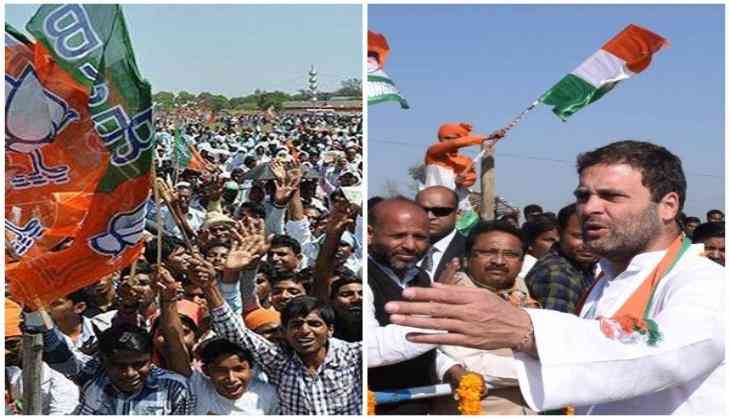 The high-decibel campaigning for the second and final phase of the Gujarat assembly elections will be concluded this evening.
During the last day of the campaigning, Prime Minister Narendra Modi travelled from Sabarmati riverfront in Ahmedabad to Dharoi Dam via sea plane.
Prime Minister Modi tweeted that his government is making efforts for harnessing waterways.
Earlier in the day, he connected with party's OBC Morcha workers through audio bridge technology.
Meanwhile, Congress president Rahul Gandhi visited Jagannath Temple at Ahmedabad to offer his prayers.
Rahul is also scheduled to interact with the media in Ahmedabad.
The second phase of the Gujarat polls will be held on 14 December in 93 assembly constituencies.
The first phase of polls for 89 seats took place on 9 December and counting of votes will be done on December 18.
The crucial elections are being seen as prestige battle for BJP, which has been ruling the state for last 22 years, while it is a litmus test for the Congress.
-ANI