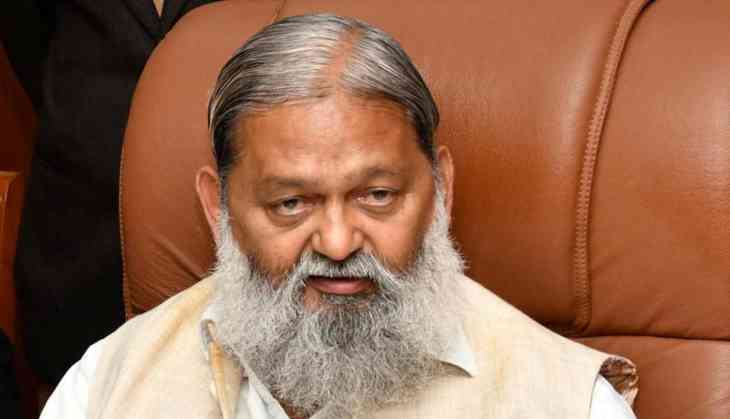 Anil Vij's car meets with accident
Haryana Home Minister Anil Vij's car met with an accident on January 7 on the Kundli-Manesar-Palwal (KMP) Expressway. The accident took place when he was on his way to Gurgaon.
The Haryana Home Minister told Indian Express that the incident took place when his convoy took a halt on the KMP expressway. "We had taken a halt on the KMP. I was sitting in my new Volvo car and a person who was driving a truck rammed into the security vehicle that was parked at least 10 feet behind my car. The impact was so severe that the security vehicle further rammed into my car and damaged it. Luckily, all of us are safe but the vehicles are badly damaged," he said.
Even after the incident, Anil Vij proceeded to Gurugram. He will return to Ambala on January 8.
This is the second time that the Minister had a narrow escape at the KMP Expressway. On December 20, the shock absorber of his car broke into two pieces while he was travelling on the Expressway.