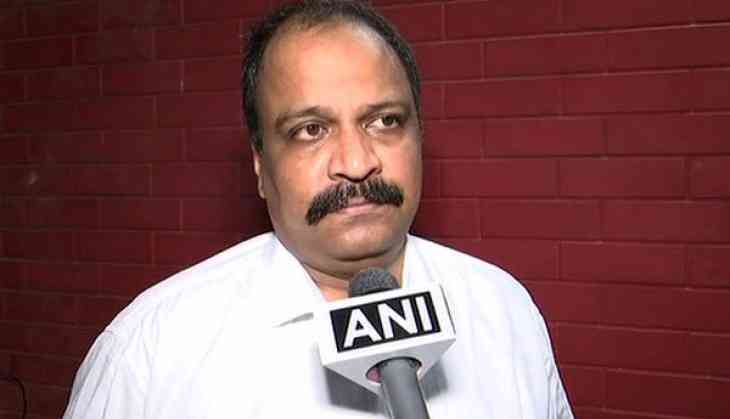 The Lawyer of Vaibhav Raut, who was arrested by the Maharashtra Anti-Terrorism Squad (ATS) earlier today for allegedly storing suspicious material at his residence, claimed that his client was not informed about the arrest.
Speaking to ANI, Raut's lawyer, Sanjiv Punalekar, claimed that the former was being targeted for actively opposing issues like cow slaughter and Love Jihad.
"Anti-Terrorism Squad has not intimated us about the arrest of Vaibhav Raut. Wonder what kind of law is being followed in this country and in Maharashtra. We will take all legal steps necessary," he noted.
Punalekar further claimed that the explosives may have been planted in Raut's house by the ATS itself.
"Yes, he (Raut) was a Hindutva activist and had joined us in Hindu Adhiveshan at Goa. He was quite active against cow slaughter, Love Jihad and illegal loudspeakers at Mosques; that is why he was asked to leave Palghar. We suspect Malegaon kind of foul play where explosives were planted by ATS," he added.
Meanwhile, Hindu Janajagruti Samiti issued a press note and termed the arrest of Raut as "Malegaon Part 2".
"He was active in several Hindutva Outfits programmes in the past but since few months he was not active in any programme of Hindutva outfits. It seems that ATS has worked on the same pattern like it had worked in Malegaon case where it had arrested several Sanatan Sanstha Sadhak illegally," state coordinator of Hindu Adhiveshan Sunil Ghanwat said in the release.
Raut, who was a member of the Sanatan Sanstha and Hindu Janajagruti Samiti, was detained earlier in the day after his residence in Mumbai's Nala Sopara area was raided by a team of ATS officials.
During the raid, officials recovered some suspicious material from his residence and a nearby shop.
The ATS will present Raut before the Bhoiwada Court in Mumbai later in the day after adhering to adequate legal formalities.
--ANI