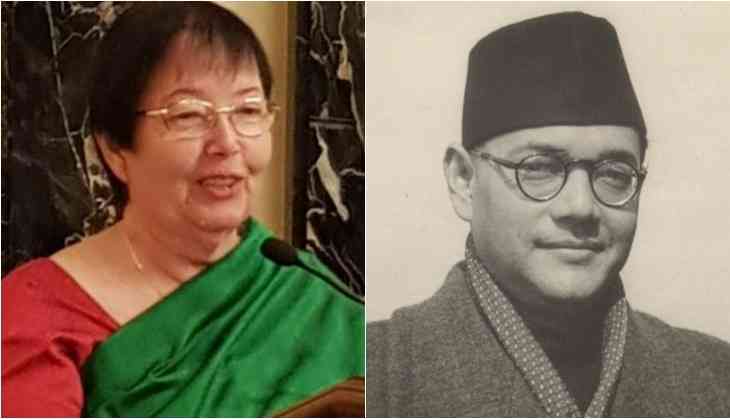 Freedom fighter Netaji Subhash Chandra Bose's only daughter Anita Pfaff Bose has claimed that "Gumnami Baba" was not her father, the theories what many have heard about him. "Everyone has a liberty to believe things they want to believe. But that Baba was not Netaji. I believe he died in that plane crash in 1945," Anita said.
Anita said her father died in a plane crash in 1945 referring the last recorded detail in the name of Bose. Anita told Times Now, "'Gumnami' was not my father. My father was Bose and he died in a plane crash."
On Wednesday, Netaji's family issued statements and denounced that the theory of 'Gumnami Baba' is nothing but a 'sinister campaign' by some activists who aim to devalue Netaji's legacy.
Netaji's grandnephew Chandra Kumar Bose said that Bose's name is being linked to some 'Gumnami Baba' is not acceptable. "This is an attempt to damage Netaji's legacy and image in the eyes of the present and future generations," said Chandra Kumar.
Anita also said that she would speak with PM Modi to have a DNA test of the ashes of Netaji. "I will speak to PM Narendra Modi regarding the DNA test of Netaji...not for me, because I am convinced that his ashes are there in Renkoji temple in Japan... It is for those who are encouraging figment of imaginations." she added.
Also Read - Pranab Mukherjee to foreign media on Kashmir: Go around our region, meet people and then show