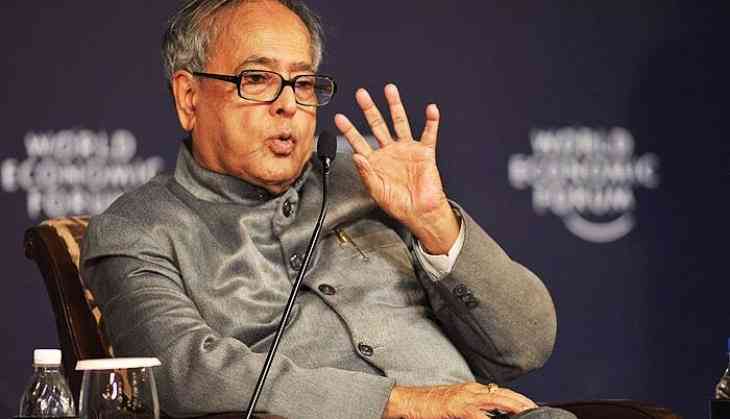 India's former president Pranab Mukherjee on Wednesday advised the foreign media to present a picture of India. He asked the foreign media to visit and meet the people around them and then say what comes to their mind.
Pranab Mukherjee addressing an event to confer Kalinga-FCC awards on foreign correspondents said the role of the media as a watchdog in the democracy should not only be to highlight the "doo and dark" but also the positivity that changes the society.
"I will request you and encourage you to go around our region, meet people, see things yourself and present a picture of India which comes through you to the whole world," said Pranab Mukherjee.
He also said that as a watchdog in democracy, the media shows attention towards what's wrong. "But doom and dark alone should not dominate the news coverage. A constant effort must be made to highlight the positive and the change for the better," he added.
Here Pranab Mukherjee was called to award to media professionals who did their reporting on India and South Asia for global media. Around 700 journalists of the Foreign Correspondents' Club (FCC) of South Asia.
"Media is the mediator between the public and public servants. It has the power to shape public opinion. It has the power to give a forum to downtrodden and dispossessed. It has the power to ensure social justice and equality. It has the power to be the eyes and ears of the people but it should also ensure that this power is not misused," Mukherjee added.
Noticeably, his comment came on the time when international media is going through a debate on Kashmir issue. When the media is showing bad pictures about Kashmir.
Also Read - Kashmir is India's internal issue & there is no room for Pakistan: Rahul Gandhi