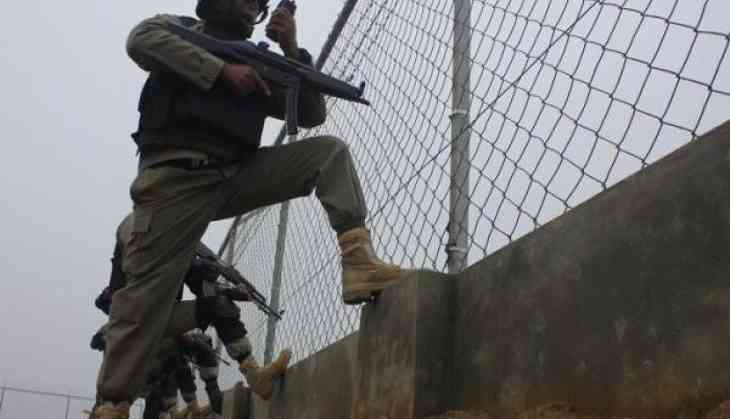 A massive search operation was carried out in Berdo village near the Indo-Pak border in Kutch district today after the signal of a suspected satellite phone call to Pakistan was traced.
Four people were detained for questioning after the combing operation, police said.
Acting on an intelligence input from security agencies that a satellite phone signal was traced on June 28 near Berdo village, 24 separate teams of police launched combing operations in the area and rounded up four suspects, Kutch (West) SP Makrand Chauhan said.
"Twenty-four teams of police officials consisting of around 150 police jawans carried out search operation in Berdo village in Bhuj taluka of the district today after satellite signal was traced near here, suggesting that a call was made using satellite phone to Pakistan," Chauhan said.
"We rounded up four persons and searched several houses in the village and nearby areas to find the source of the traced call and any suspicious activities," Chauhan said, while refusing to divulge any further details saying that investigation into the matter was on.
"Since this is a national security issue, I am not in a position to reveal any further details into the matter. All I can say is that we have gathered some evidence and further investigation is on," he said.
-PTI