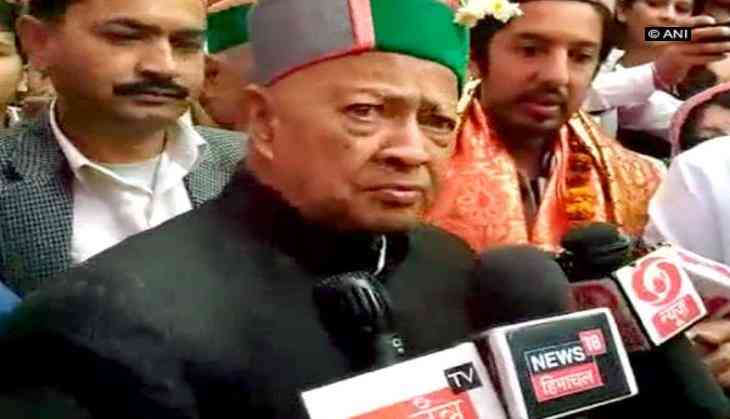 Targeting the Bharatiya Janata Party (BJP) ahead of the 9 November assembly elections, Chief Minister Virbhadra Singh accused it of making political capital out of the recent gang rape and murder of 16-year-old Gudiya.
He callously said, "Such incidents happen everywhere. Tell me if there is any country or state where murders don't happen."
"I had immediately written a letter to the Prime Minister when the Kothkai rape and murder incident occurred," he said.
"By making the Gudiya rape case an election issue, the BJP is making a mountain out of a molehill," he added.
Singh further said, "I asked the Home Minister Rajnath Singh to hand over this case to the CBI. Now, there is a delay in the CBI's investigation. So, we don't know what is the conclusion yet."
Gudiya was gang-raped and murdered in Kothkai town in Shimla district on 4 July.
-ANI