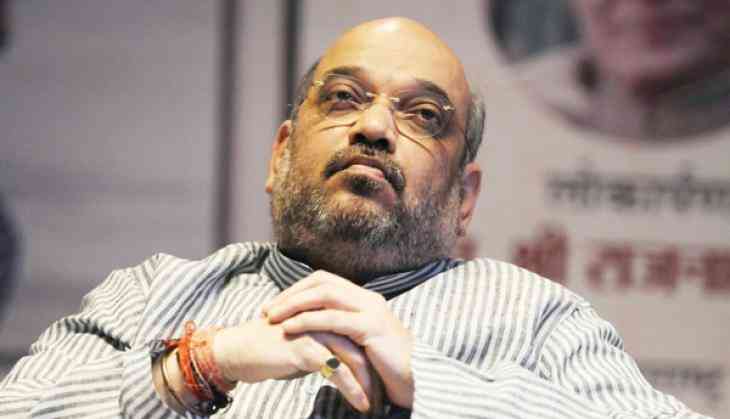 Hailing the Goods and Services Tax (GST), BJP chief Amit Shah today said that the new tax regime would accelerate the country's economic growth and end the 'inspector raj'.
The GST was formally launched in Delhi in a midnight function in Parliament.
"The launch of GST has dissolved over 17 different taxes, converting them into a single tax, which will help traders, businessmen and small entrepreneurs. The BJP government, under the leadership of Narendra Modi, has provided relief to them from 'inspector raj'," Shah said.
The BJP national president, who arrived at Dabolim airport near here around 11.30 am for his two-day state visit, was addressing a gathering there.
Shah said there might be some teething problems with the implementation of the GST, but they could be worked out.
"But this tax reform will accelerate the economic growth of the country making it a global leader...it will end several tax-related legislations," Shah said.
Praising President Pranab Mukherjee and Prime Minister Modi for the GST launch, he said the midnight witnessed India's biggest tax reform since Independence.
"We have achieved the dream of 'one country, one tax' under the leadership of President Pranab Mukherjee and Prime Minister Narendra Modi. Since the time Modiji has taken over, he has been introducing new things in every sector.
"But I would like to tell the country that what happened last night is the biggest tax reform step taken since the time of Independence," he said.
At Dabolim airport, Shah was given a warm welcome by over 2,500 party workers. Goa Chief Minister Manohar Parrikar, BJP Goa unit chief Vinay Tendulkar, party's national joint general secretary Santoshji, Union AYUSH Minister Shripad Naik, South Goa Member of Parliament Narendra Sawaikar and other leaders were among those present.
During his visit, Shah would interact with the coalition partners, professionals and elected representatives affiliated with his party.
From the airport, Shah was driven to Panaji, where he would address the party's elected representatives around 4.30 pm.
After that, he will address professionals including industrialists, hotel owners, chartered accountants and doctors at 6.30 pm.
-PTI