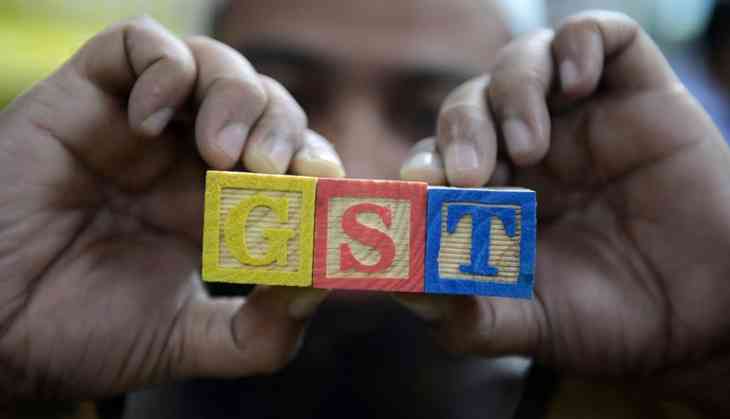 As the newly imposed taxation law on July 1st last year, by BJP government, has completed its first year and BJP is celebrating its first anniversary 'GST day' calling it cooperative federalism, Congress has figured out the different full form of it. Congress refers GST as a "Grossly Scary Tax" and said the promise of a "single tax GST" still remains a pipe dream.
Prime Minister Narendra Modi congratulated people on the first anniversary of the Goods and Services Tax (GST). The party also said multiple returns, multiple rules and multiple tax slabs have made the life of an ordinary trader "nightmarish".
I congratulate the people of India on the special occasion of GST completing 1 year.

A vibrant example of cooperative federalism and a 'Team India' spirit, GST has brought a positive change in the Indian economy. #GSTForNewIndia https://t.co/PvZKtl2YIE

— Narendra Modi (@narendramodi) July 1, 2018
Attacking BJP's GST on its first anniversay, Congress's Surjewala says GST's popular desscription is 'Gabbar Singh Tax". "GST completes 1 Year at 12 O'Clock tonight, it remains 'Grossly Scary Tax' for millions of traders, shopkeepers & businessmen. No wonder GST's more popular description is 'Gabbar Singh Tax' than 'Genuine and Simple Tax' that it was meant to be," said Congress spokesperson Randeep Singh Surjewala on Twitter.
"A 'Single Tax GST', as promised, remains a 'pipe dream'. Multiple returns, multiple rules and multiple tax slabs have made the life of an ordinary trader nightmarish," he added.
Surjewala said: "To determine GST itself is frightening. Steps- 1) Every taxpayer has to search a 'Code Book' running into 438 pages with 18,036 categories 2. Out of 7 tax slabs, the applicable slab has to be found 3. Add all state cesses 4. Add supply chain incentives 5. Calculate GST."
"Even after one year, only GSTR-1 form exists. The government failed to notify GSTR-2 and GSTR-3. Till that happens, bills won't match and a refund would remain a nightmare."
"Also, GSTR-3B is a temporary form. How can the government continue to stretch it at all?" he asked. The Congress leader also said: "Out of 111 lakh registered businesses under GST, not more than 50 per cent have been able to file GST returns."
"Ambiguity, complication, deficiency of IT infrastructure remains a major challenge. GST collections remain at an average of 90K crore against the target of 1.25K crore per month," he tweeted.

Also read: PAN-Aadhaar linking expires today: Here's what will happen from July 1 if you don't link the two