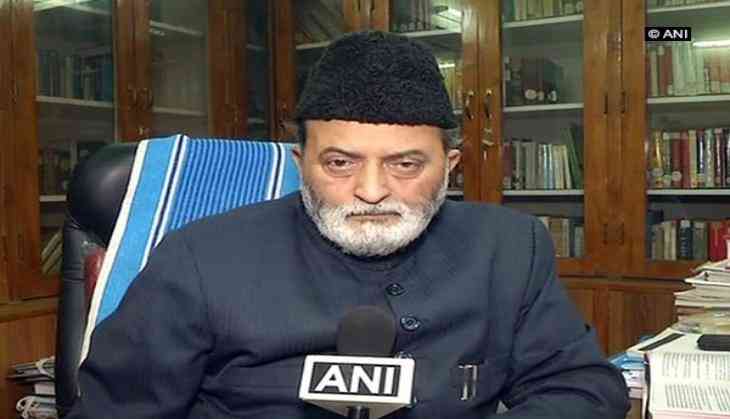 The All India Muslim Personal Law Board (AIMPLB) has dismissed the Triple Talaq Bill terming it as government's attempt to make political gains.
"The Central government's approach is based on their political interests. They don't have anything to do with Muslim women; they are only doing it for political gains," Zafaryab Jilani, AIMPLB member told ANI.
Earlier in the day, the Muslim Women (Protection of Rights on Marriage) Bill 2017, which seeks to criminalise the practice of instant triple talaq was tabled in Lok Sabha by Union Law Minister Ravi Shankar Prasad.
Prasad said the proposed law is for women's rights and justice and not regarding any prayer, ritual or religion.
To this, Jilani said the Parliamentarian was "misleading the Parliament" citing that apart from prayer, and ritual, the divorce law is also protected by Article 25 of the Constitution.
"Supreme Court has said in its judgment that divorce law too is an integral part of Muslim personal law, which is protected by Article 25. What he (Prasad) is saying is against the order of the Supreme Court," Jilani said.
On Sunday, the AIMPLB also requested the government to withdraw and withhold the bill on triple talaq, claiming that it is against women and children, and if implemented, would destroy many families.
The draft bill states that "any pronouncement of talaq by a person upon his wife, by words, either spoken or written or in electronic form or in any other manner whatsoever, shall be void and illegal."
There is also a provision of imposing pecuniary fine violators and imprisonment for upto three years.
Triple talaq is the practice of Muslim men divorcing their wives by saying "talaq" three times. The constitution allows Muslims, the biggest minority in the country, to regulate marriages, divorces and inheritance through their own civil code.
But in August, the Supreme Court had ruled that the practice is "void", "illegal" and "unconstitutional".
As many as 22 Muslim countries have banned the triple talaq.
-ANI