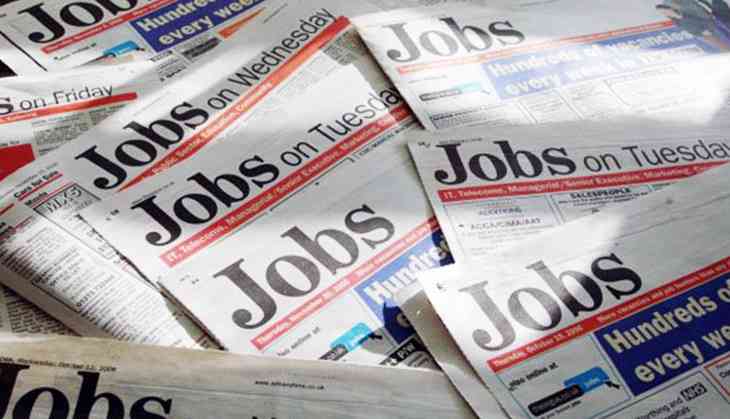 The NDA government has planned to junk the National Sample Survey Office (NSSO) report on the unemployment, which had raised alarming bells and have decided to use Labour Bureau's survey on job creation under the Mudra scheme.
As per a report in The Indian Express, Niti Aayog has asked the Ministry of Labour to plan out a survey and submit its findings to the Aayog by February 27 and after which, the report will be shared by first week of March. The high level meeting was chaired by Niti Vice-Chairman Rajeev Kumar, Labour Minister Santosh Kumar Gangwar and other officials.
The Aayog wants the findings in the sample to be extrapolated over the beneficiaries of Mudra scheme, who are said to be over 15.56 crore, while the Labour Ministry presented the real base number to be 10.5 crore as the former was touted to have "double or triple counting of loans.''
NoMo Jobs!

The Fuhrer promised us 2 Cr jobs a year. 5 years later, his leaked job creation report card reveals a National Disaster.

Unemployment is at its highest in 45 yrs.

6.5 Cr youth are jobless in 2017-18 alone.

Time for NoMo2Go. #HowsTheJobs pic.twitter.com/nbX4iYmsiZ

— Rahul Gandhi (@RahulGandhi) January 31, 2019
'The Labour Bureau's survey will cover the 1 lakh beneficiaries who have availed the Mudra loan scheme between April 2015 and January 2019.'
Although, a leaked report in Business Standard had quoted the unreleased NSSO report which has shown that the unemployment rate is at a 45 year high of 6.1% in 2017-18 and Labour Bureau's 6th annual survey had showed that unemployment was at a four year high, at 3.9% in 2016-17.
The BJP government faced criticism from the Opposition for allegedly not releasing the NSSO report constituted by the National Statistical Commission, after which two members, including the chairman of the NSC, had resigned showing protest over the governments decision.
Rahul Gandhi attacking PM Modi over the report had tweeted, "NoMo Jobs! The Fuhrer promised us 2 Cr jobs a year. 5 years later, his leaked job creation report card reveals a National Disaster. Unemployment is at its highest in 45 yrs. 6.5 Cr youth are jobless in 2017-18 alone."
Also read: Bihar CM Nitish Kumar's message to BJP: 'Don't touch Article 370'