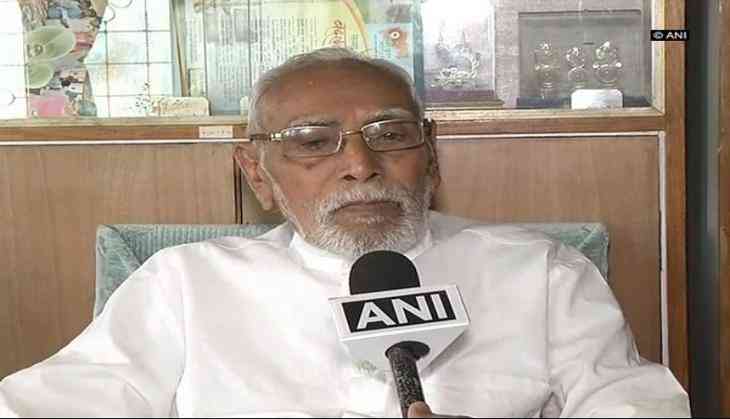 The Rashtriya Swayamsevak Sangh (RSS) on Monday said that the government should introduce a law to ban cow slaughter in the country.
"In North East India there is a tradition of killing cows which should be banned. Government must introduce a law where cow slaughter should be made illegal. Just with one person objecting this issue will not do others need to come up and take a stand," RSS leader M.G. Vaidya told ANI.
Further taking a jibe at Aam Aadmi Party (AAP) leader Prashant Bhushan, Vaidya stated that if they think that the RSS is opposing the whole nation then they are making the organisation supreme.
"If they think that opposing RSS is opposing the whole nation then they are making RSS supreme themselves. AAP are criticizing RSS but in a way they are going against the nation then that should be punished. All that Prashant Bhushan has said must have been a joke and we should not take it seriously," said Vaidya.
After coming to power in Uttar Pradesh, Yogi Adityanath-led government has ordered the closure of illegal slaughterhouses and strict enforcement of the ban on cow smuggling to fulfil a key electoral promise.
Meat sellers across Uttar Pradesh are on an indefinite strike from Monday against the crackdown on illegal and mechanized slaughterhouses.
Moreover, BJP-ruled Gujarat has passed a stringent law making cow slaughter punishable with a life-term sentence.
Chhattisgarh Chief Minister Raman Singh has also said that cow killers would be hanged.
-ANI