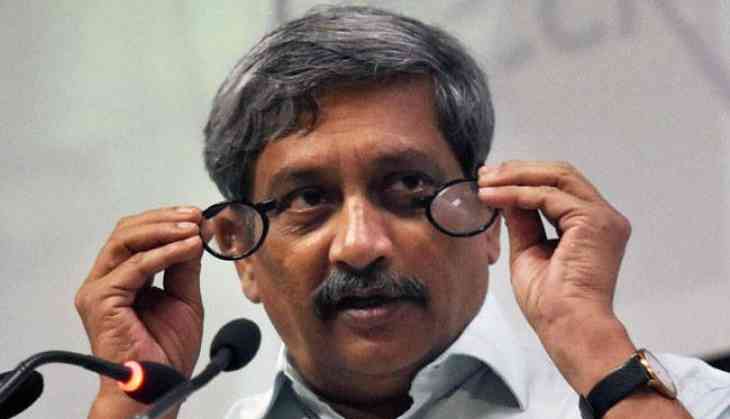 Goa Chief Minister Manohar Parrikar took a dig at the opposition (Congress) on 16th July over spreading wrong information about the surgical strike and also about BJP.
Parrikar asked Congress that 'should I have asked Army to take Rahul Gandhi on Surgical strike?' He responded to the questions which have been raised by the opposition parties over the surgical strike conducted by Indian Army in the Pakistan-occupied-Kashmir in 2016.
The former defence minister said while addressing to his party members after a long time as he had returned from the US, last month after medical treatment.
He said that 'when we did the surgical strike then opposition said that no surgical strike has been conducted by the Army.' He further added that 'I would have taken the opposition party on the surgical strike.'
Parrikar also said that 'for conducting a surgical strike, keeping it secret is the most important thing.' He told that only four people were known about the strike including Prime Minister, he himself, the Army chief and the director general of military operations besides Army's Zone Commander and the Commander in Srinagar.
The Army had told about the strike on 29th September 2016, it was around 11 days after the Uri attack that claimed 18 jawans, that it had conducted surgical strikes against the suspected militant launch pads in the Pok region.
He also accused Congress of spreading misinformation about him and the party BJP. He told workers that respond such campaigns during the 2019 Lok Sabha polls.
'Initially, when I came to power, (some) people would create an impression that I am an arrogant person. The Congress is an expert in spreading such misinformation,' the chief minister said while addressing the gathering at a hall here.
Watch Video:
Also read: Surgical Strike Video: After 21 months, the proof of Indian army's surgical strike against terror launch pads in PoK is finally out