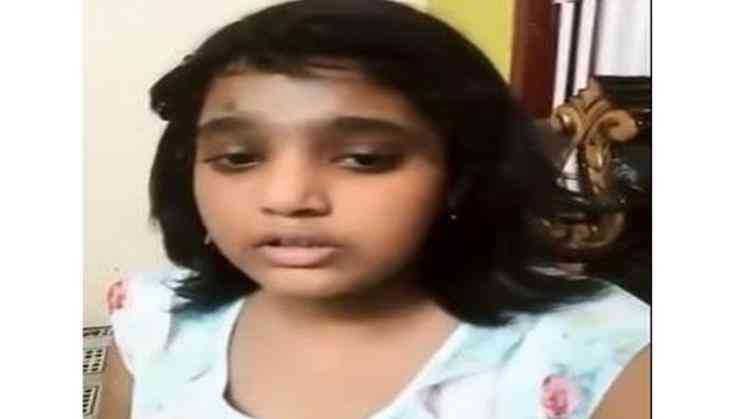 A heart-wrenching video of a girl begging her father to save her life by providing for her Cancer treatment, has taken the nation by storm, after she lost her life to the terminal illness.
In the video, a 13-year old girl named Sai Sri was seen begging her father to sell their house for her treatment, who was suffering from bone marrow cancer.
Sai Sri sent a heartbreaking Whatsapp message to her father, after the message got viral, Sri's father threw her and her mother out of the house.
Unbelievably, the father allegedly sent goons with the help of Telugu Desam Party (TSP) MLA Bonda Umamaheswara Rao to settle the issue.
The Police even refused to file complaint against the goons send by Shiv Kumar, as they were reportedly supported by the MLA.
"We have filed a petition in Human Rights Commission regarding the case. We have appealed to initiate action," Achyuta Rao, President, Balala Hakkula Sangam told ANI.
Taking note of the situation, that the father didn't spend the money even though he could afford it, the SHRC ordered the city Commissioner of Police to submit a detailed report on the incident.
With the video having gone viral across the nation now, a cry of outrage is spreading over the father's shocking insensitivity and apathy towards his own child.
-ANI