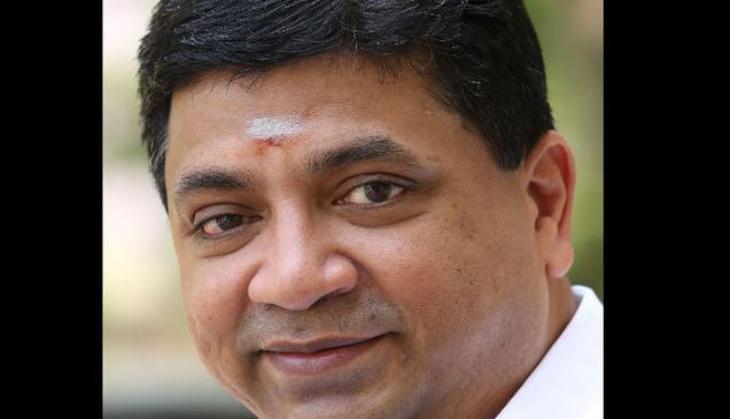 PTRP Thiagarajan, son of PTR Palanivelrajan, may create political history if he manages to woo voters in the Madurai Central constituency in the upcoming Tamil Nadu elections.
Having spent a large period of his life at Lehman Brothers as a banker, it would be interesting to see how Thiagarajan, who is contesting on a Dravida Munnetra Kazhakam (DMK) fares in his political career.
From banking to politics
Rajan started his banking career with on Lehman's credit derivatives desk on 9/11. As per news reports, the entire credit derivatives market was then worth about $20 billion.

Before his stint at the firm, Rajan earned a PhD in cognitive processing and computer interface design at State University of New York, Buffalo and later an MBA in finance at MIT Sloan School of Management.

He is married to Margaret, an American of Irish-Welsh descent.

After spending 20-years in the US, he moved to Mumbai after his father's PTR Palanivelrajan's death. He died on a train while returning from Chennai after swearing in as minister in M Karunanidhi's 2006 cabinet.

In an interview with the Economic Times, Thiagarajan said that he was meant to be a politician or a farmer - not a banker. This is something he also told his colleagues in a speech on 15 September 2008 - the day the Lehman Brothers filed for bankruptcy. He was then the head of the company's offshore capital markets operations in Mumbai.

According to Thiagarajan, he was prepared for the 'call'. "It was drilled into me from the time I had cognizance that I had to carry on the family legacy of public service," he told ET.
Will he make it?
According to reports, Thiagarajan could be made the finance minister if the DMK comes to power in Tamil Nadu.
He is contesting from Madurai Central - a constituency which was known to be the burrow of MK Azhagiri, DMK chief Karunanidhi's son, who was later sidelined by the family.
Azhagiri was removed from the party position two years ago after which he did not even meet his father, until recently.
However, Thiagarajan is reportedly unwilling to talk about that. He says that he never had any issues with Azhagiri.
Thiagarajan also said he was counting on the legacy of his father and grandfather PT Rajan - the CM of Madras Presidency for a few months in 1936 - to aid his victory.