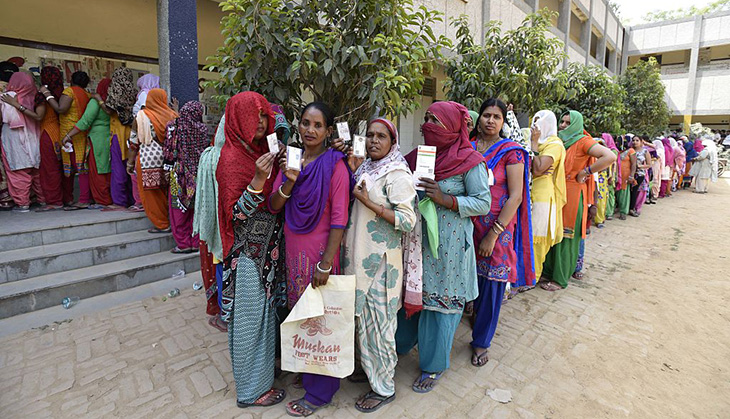 From making it mandatory to register a candidate's social media profile to introducing environment-friendly measures, the Election Commission has introduced a string of new measures for Assembly elections 2017.
Catch takes a look at the latest measures which will be implemented this year.
1. Photo on Ballot papers
For the first time in the history of Indian Elections, the EC will distribute ballot papers with photographs of the candidates on them. Candidates will have to affix a photograph on the nomination paper.
Also Read: EC announces Assembly poll dates for five states in 2017: UP, Goa, Punjab, Manipur, Uttarakhand

2. An Environment-friendly poll
The EC has asked parties to refrain from using any environmentally hazardous materials for publicity. It also discouraged the use of loudspeakers.
3. Use of Social Media
Candidates will have to register their social media accounts with the Election Commission. The EC also plans to crack down on paid news. "We will also monitor TV channels owned by politicians and candidates. Campaign carried out by these channels will be deemed as expenses incurred by candidates," said the EC Chief Nasim Zaidi while talking to reporters.
4. Electronic transmission of votes
In another first, the Election Commission is joining the rank of global leaders in the area of electronic transmission of votes, keeping in mind defence personnel. However, postal votes will be transmitted one-way in certain constituencies.
5. Colourful voter guides
This time, colourful voter guides will be distributed to all families, comprising details of polling stations, date and time of polling and identification documents that can be used.
6. Taller voting compartments
To improve secrecy during the ballot procees, the height of voting compartments has been raised to 30 inches.
7. Fixing party spending limits in states
In UP, Punjab and Uttarakhand, each candidate cannot spend more than Rs 28 lakh. The spending limit for Goa and Manipur is Rs 20 lakh per candidate.
8. No Demand Certificate
Candidates need to file a no demand certificate. They will have to declare that they are citizens of India, and have not sought foreign citizenship.