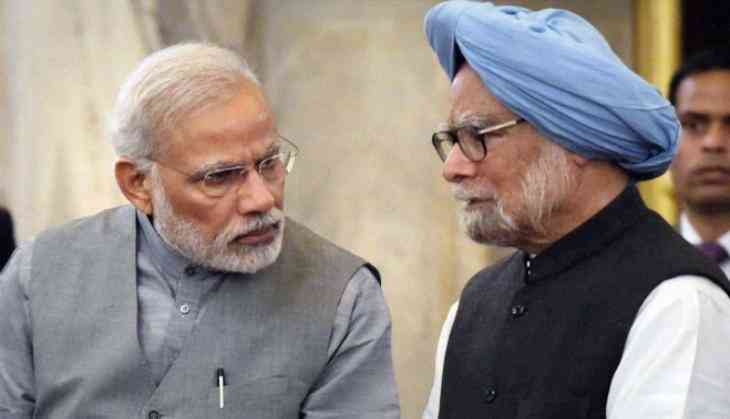 Former Prime Minister Manmohan Singh on Friday launched a scathing attack on PM Modi government on its job data, demonetisation and on over black money and said the state of affairs in the country was a powerful indictment of the BJP-led government. On jobs data created under BJP-led government, Singh said the numbers put out by Prime Minister Narendra Modi's government were questionable.
"People are not impressed with the figures that are being put out by the Modi government to justify the creation of a large number of jobs," he said.
Attacking on BJP-led Modi government's note ban in 2016 and RBI's report on the same Singh said that over 99 per cent of the banned cash was back in the system.
"Nothing concrete has been done to bring back the promised billions of dollars allegedly held abroad as black money," said Dr Singh.
He also accused the BJP government of "bad implementation" of the Goods and Services Tax (GST). "Programmes, like Make in India and Stand Up India, are yet to make a meaningful impact on industrial production growth.
Small and marginal enterprises are yet to derive significant benefit from the ease of doing business schemes. The hasty implementation of demonetisation and GST has hurt enterprises."
"Modi government has failed to address issues relating to a creative use of science and technology for national transformation," he added.
"Women, Dalits, and minorities are increasingly living in an environment of insecurity," he said. "It highlights the failures of the Modi government to fulfilling important promises made to the people ahead of the Lok Sabha elections in 2014," he said.