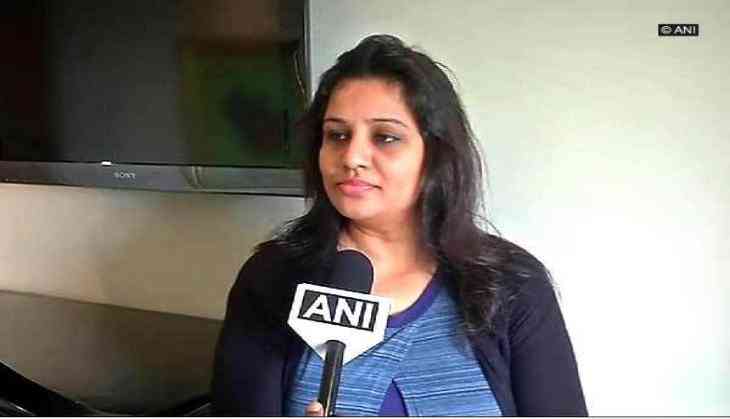 Former deputy inspector general of police (DIG) (Prisons) D. Roopa hopes that the report she has submitted to the Anti-Corruption Bureau (ACB) gets investigated thoroughly.
"I have submitted a report on the jail irregularities and an inquiry on the same has begun. Recently, I have submitted reports to the anti-corruption, bureau because it was on corruption angle. Hopefully the investigation will start and will be looked into," she told ANI here on 22 August.
"I wish the report is taken seriously, and investigated thoroughly. And the truth comes out and things are rectified," she added.
Further when quizzed on the video that shows jailed All India Anna Dravida Munnetra Kazhagam (AIADMK) general secretary V.K. Sasikala entering the jail premises in civilian attire, Roopa said that it was illegal as a convict cannot go out without a parole and in this case, there was no such order for her.
"I have submitted several videos and pictures and this is one of the videos which I saw on the media, where she (Sasikala) is seen to be coming from outside. This has to be investigated thoroughly, because a convict can go out only on parole. And in the said case, there was no parole," she said.
Roopa had earlier claimed that a corridor of about 120 ft to 150 ft length is barricaded on both ends of the Parappana Agrahara central prison, heavily, and is used as private space by Sasikala.
"A corridor of about 120 ft to 150 ft length is barricaded on both ends heavily and is used as private space by Sasikala. In this corridor, there are five cells completely at her disposal. In these cells, her personal belongings such as clothing, bedding, vessels for cooking, water-dispenser, an electric induction stove with a table are kept," the letter said.
Roopa said that giving special treatment to any prisoner without the court orders is not only a Contempt of Court, but also a violation of Article 14 of the Constitution.
A video footage, on Monday, was also submitted to the ACB allegedly by Roopa showing Sasikala and her relative Ilavarasi, convicted by the Supreme Court in the disproportionate assets case, walking into the main entry area of the Parappana Agrahara Central Prison in civilian attire.
Roopa submitted the footage yesterday as part of her statement to the ACB of the Karnataka Police.
Following the summons by the ACB, Roopa had submitted 74 enclosures as evidence to substantiate her charges. She received summons on July 31, the day Director General (Prisons) G. Sathyanarayan Rao retired.
Earlier last month, Roopa grabbed headlines when she, in a report, said that Sasikala availed VIP treatment in the prison by bribing jail officials.
Roopa, in a report to the Director General (Prisons), had said there are speculations that Sasikala paid bribe to prison officials to get special facilities for herself with rumours also of the DG being a beneficiary himself.
The report by the DIG (Prisons) had asserted that a bribe worth Rs. 2 crore was given to the prison officials by AIADMK chief VK Sasikala for, including the DG (Prisons), in order to avail special facilities in the Parappana Agrahara central prison.
The DG (Prisons) categorically denied all the charges, where Roopa, maintained her stand, saying that she has no issue with an inquiry taking place into it.
A notice was then sent to Roopa accusing her of "damaging the integrity and reputation of Sathyanarayan Rao," which according to law comes under defamation.
The notice also said that Rao will also be approaching the concerned Income Tax Department to find out the source from where the "alleged Rs. 2 crore were mobilised."
The notice further said that Roopa also alleged that Sasikala had set up a private kitchen, where special food could be made for her, but as she failed to take snaps of the place, it only shows that the place was "non-existent" although she (Roopa) claims that the evidence was erased.
The notice said that Roopa had tried to defame the "whole system" of this country, including the President of the nation.
Subsequently, Roopa was transferred to the Traffic and Safety wing.
Also read: Sasikala jail perk row: Former DIG Roopa names another person involved
-ANI