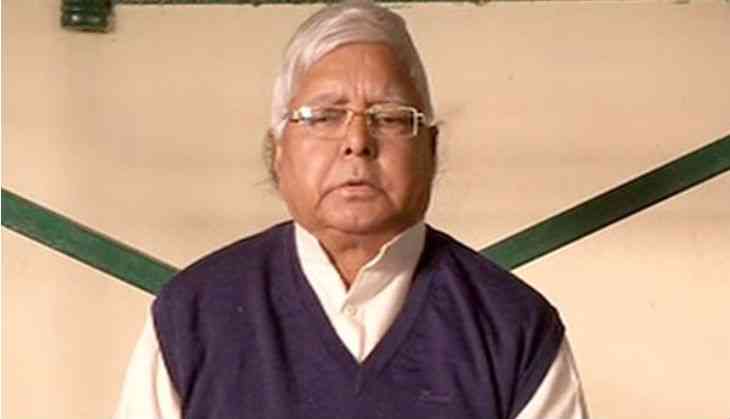 Fodder scam: CBI Judge asks Lalu to stay in open jail
Special Central Bureau of Investigation (CBI) court judge Shiv Pal Singh on Monday proposed that all the 16 convicts in the fodder scam case, including the Rashtriya Janata Dal (RJD) chief Lalu Prasad Yadav, will stay in an open jail where they could rear cattle.
According to reports, while pronouncing the sentences via video conference, Singh said "gau palan (cattle rearing) is a good option for the convicts as they have 'good knowledge of fodder and cattle medicine".
This recommendation came up by Singh after one of the convicts requested him to reduce the quantum of sentence by six months so that he could obtain bail and stay with his family.
On January 6, a special CBI court sentenced Lalu to 3.5 years of jail in regards to the case. He was also slapped with a fine of Rs 5 lakh.
Lalu has been sentenced in the case relating to embezzling of more than Rs 89 lakh from the Deoghar Treasury between 1991 and 1994.
The court also said if he fails to furnish the fine, his jail term would extend by six months.
-ANI