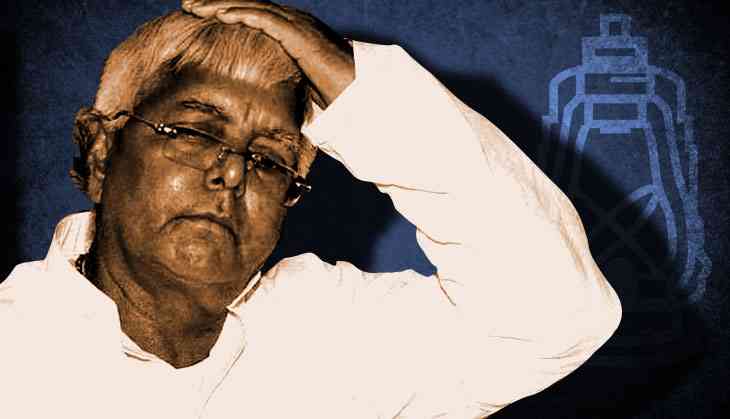 RJD chief Lalu Yadav convicted in fodder scam filed a bail petition in Jharkhand High Court. The Ranchi court on Friday rejected the bail plea of the fodder scam accused Lalu Yadav and he will have to stay back in the jail. On May 12, Lalu Prasad will not be present in the marriage ceremony of elder son Tej Pratap. Tej Pratap got engaged to RJD senior leader Chandrika Rai's daughter Aishwarya Rai on 18th April and the duo will tie the knot on May 12.
However, he was not even present in engagement ceremony on 18 April of Tej Pratap. At the same time, the court has also asked for an answer on the report of AIIMS and RIMS.
According to reports, the next hearing for bail plea will be heard on May 4. It is noteworthy that in the first and second cases of Lalu Prasad, the court convicted him and sentenced him for 5-5 years. At present, he is serving a sentence in Birsa Munda Jail in Jharkhand.
Lalu Prasad's health had deteriorated in the jail, after which he was referred to Ramesh's Rajendra Institute of Medical Science (RIMS) in AIIMS in Delhi. On February 23, the High Court rejected Lalu's bail application in the case of Devghar.
The Fodder scandal is of over Rs 900-crore that is related to illegal withdrawal of money from government treasury in different districts in the Animal Husbandry department in undivided Bihar in the 1990s when RJD chief was in power in the state.
Lalu Yadav is convicted in 4 cases out of 6 in the Fodder scam.
1) The first case of Chaibasa Treasury: On September 30, 2013, the court convicted Lalu Yadav. Five years jail sentence. The penalty of Rs 25 lakh was also imposed on him.
2) Deoghar Treasury case: Convicted on December 23, 2017. On January 6, 2018, 16 accused, including Lalu, were sentenced to three and a half years in jail. Lalu also imposed a penalty of Rs 10 lakh on him.
3) The second case of Chaibasa Treasury: Lalu guilty on January 24, 2018. He was sentenced to 5 years on the same day along with ten lakhs fine.
4) Dumka Treasury Case: In March 2018 Lalu Yadav was convicted. Former Chief Minister Jagannath Mishra was acquitted and Lalu was sentenced to 7-7 years on March 24. Both decorations will run separately. I.e. a total of 14 years. Lalu has also imposed a fine of Rs 60 lakh on him.
Hearing in these 2 cases to be done:
5) DORANDA Treasury Case: The hearing is going on.
6) Bhagalpur Treasury case: Its hearing is going on in the CBI court of Patna.
Also read: Supreme Court rejects Hasina Parkar's petitions; allows Centre to siez Dawood Ibrahim's Mumbai properties