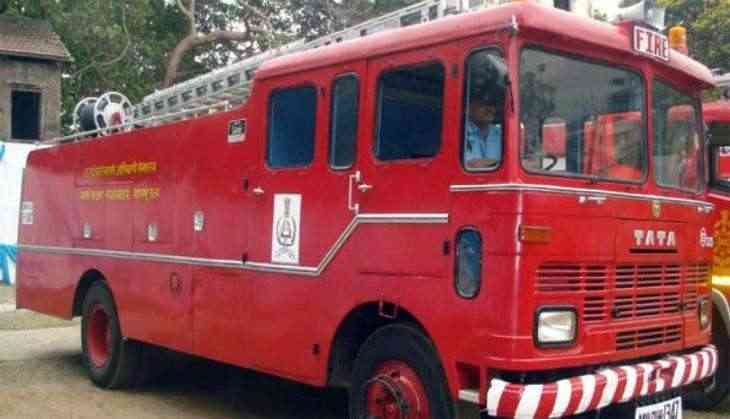 As the strike by Odisha fire brigade personnel entered the third day Wednesday, the state government placed at least six fire personnel under suspension on charge of deleliction in emergency duty.
The state government action came in wake of two major fire incidents at Dasapalla in Naygarh district and another at Baliapal in Balasore district.
A three-year-old boy died of drowning in a well in Chitroda area of Mayurbhanj district on Tuesday as the fire personnel allegedly refused to attend the emergency calls.
"I am compelled to place six personnel under suspension as they failed to attend the emergency calls. Two personnel each in Dasapall, Baliapal and Chitroda incidents have been found guilty and placed under suspension," Director General (Fire Service) B K Sharma told PTI.
Sharma said when the government is willing to have discussion with the agitating personnel, they should attend the emergency calls. No one will be allowed to suffer from fire incident in the state.
"I have assured them that the government will sympathetically consider their demands. I also appeal them to call off agitation and do not prevent others who are willing to attend the emergency calls," Sharma said.
Stating that the fire personnel deal with life and property of masses, Sharma said: "They should attend the emergency calls and come to the rescue of the people on humanitarian ground."
The agitating fire personnel, however, said that their grievances have been ignored by the government since long time.
"We went to strike after giving adequate time to the government. They do not listen to our genuine demands," said Ramakant Paika, one of the leaders of the agitating fire personnel.
Paika said they have called the indefinite strike on Monday. More than 5000 firemen, havildars, drivers from all the 341 fire stations have joined the protests.
Akhyay Pradhan, another prominent leader of the agitating fire personnel, said the demands by the striking personnel include salaries at par with the state police after implementation of the Seventh Pay Commission, regularization of about 1000 contractual employees, and disbursal of pension of retired employees.
(PTI)