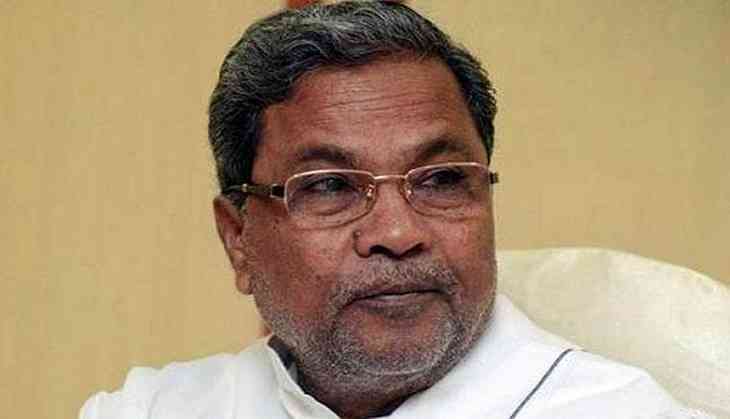 Karnataka Chief Minister Siddaramaiah on Wednesday accused the Bharatiya Janata Party (BJP) of misusing the government machinery.
While addressing the media, the Chief Minister said that the Congress is constantly under surveillance of the BJP.
"Congress is constantly under surveillance of BJP government. This is the 12th time, I am fighting elections but for the first time, these raids are being conducted at the time of elections. They are misusing government machinery," Siddaramaiah said.
He added, "It is Election Commission's job to investigate. I don't have to say anything about it."
Last night, 9,746 voter ID cards were found from a flat in SLV Park View Apartment in Bengaluru's Jalahalli locality, and the Election Commission's revelation of the same at midnight was followed by political sparring, as both BJP and Congress alleged the other's links with the concerned flat.
While BJP leader and Union Minister Prakash Javadekar accused the Congress of attempting to rig the elections, Congress spokesperson Randeep Surjewala alleged that Nanjamuri rented her own flat to his son Rakesh, who contested corporation election on a BJP ticket in 2015.
However, Sridhar Nanjamari on Wednesday rebuffed such allegations and told ANI he was the only son of Manjula Nanjamuri.
"I am the only son of Manjula Nanjamari. Rakesh is my mother's nephew's son and he has got no connections with the flat in Park View apartment, as is what claimed in media," Sridhar said, and added that the flat has been rented to Rangaraju who pays rent for it every month.
Earlier today, the Election Commission officials seized printers from the flat.
The BJP also demanded cancelling the polling in Raj Rajeshwari Nagar constituency where assembly elections are due on May 12 along with the rest of the state.
(ANI)