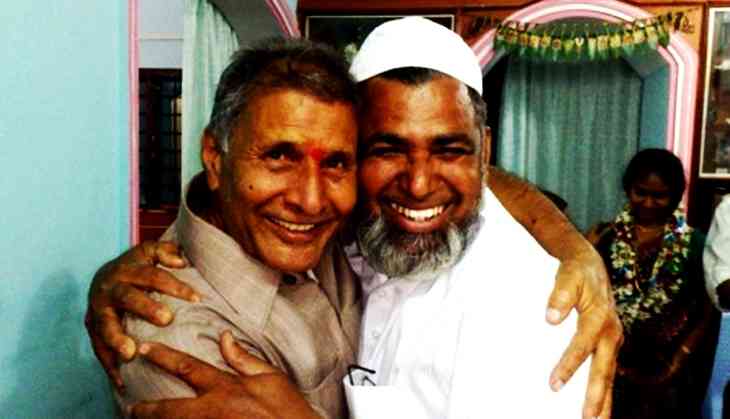 In an exemplar of communal harmony and brotherhood, the Hindu and Muslim communities in Faizabad's Dehriyawan village, have been living together peacefully since 40 years here.
"We have a mutual understanding amongst ourselves to not interfere during each other's prayer time. Our namaz time is fixed and our Hindu friends never disturb us. You cannot find a village as peaceful as ours," a local, Haji Mohammad Wasim told ANI.
The village located at Ganga Jamuni Tahajib under Bikapur Tehsil has a temple and a mosque, adjacent to each other where both communities pray peacefully without being disturbed by the other. Even in 1992, when the Babri Masjid was demolished in Ayodhya, no riot broke out among people here.
The Ram Janambhoomi-Babri Masjid dispute is a century-old point of a tussle between Hindus and Muslims.
The mosque was demolished by Hindu Karsevaks on December 6, 1992, in Ayodhya. Following which the country witnessed massive riots that claimed lives of over 2,000 people.
"Hindus and Muslims have always peacefully coexisted here. Even when the Babri Masjid incident took place there was no riot here" said a resident, Gaya Pati.
"There is no conflict between the two communities here. We respect each other's prayer practices," said another.
People in this village visit each other's houses, celebrate all festivals together and live as one, restoring faith in Humanity.
(ANI)