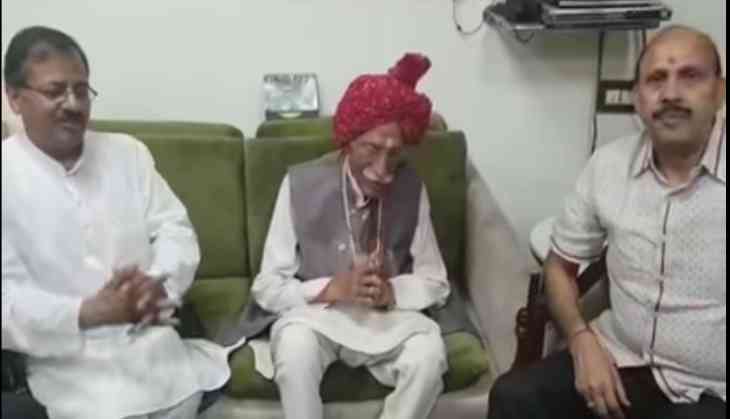 The news of MDH Masala brand owner, Mahashay Dharampal Gulati's death is completely fake. The death rumours of his death are being spread on social media since Sunday morning. Several web news portals have reported the news of Mr Gulati's death.
The MDH (Mahashian Di Hatti) masala producer and seller Mahashay Dharampal Gulati is 95-year-old not 99-year-old. To confirm the news of MDH CEO's death as a fake, a video was released online where he is seen at his office.
MDH's executive Vice-President Rajendra Kumar said, "This is completely shocking, baseless and false...I appeal to the people not to fall prey to such rumours."
Mahashian Di Hatti, better known as MDH, is a popular brand of spices in India. Mr Gulati, popularly referred to as 'Mahashay ji', he was born in 1919 in Pakistan's Sialkot where the roots of the multi-million dollar empire lay. Father of Mahashay Dharampal and founder of MDH, Mahashay Chunni Lal Gulati, moved to Delhi after the partition of India.
The masala company began in a small shop in the city by Mahashay Chunni Lal Gulati, who moved to Delhi after partition in 1947. MDH masala was set up in the national capital, Delhi in 1959 after Dharampal Gulati bought a plot in Kirti Nagar. Initially, he started a spice shop in a shack. And later, opened the same at Ajmal Khan Road in Karol Bagh area.
Today, the company sells its spices across the globe, making Gulati the highest paid FMCG (Fast Moving Consumer Goods) CEO in India in 2017.
Also read: Madhya Pradesh: Blast in Rahul Gandhi's road show in Jabalpur; Congress president had a narrow escape; video inside