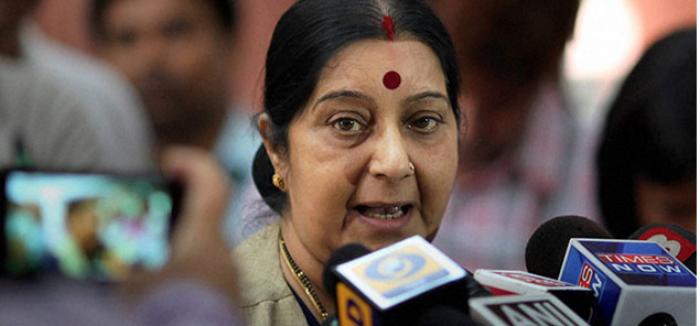 India's External Affairs Minister Sushma Swaraj will visit Pakistan next week to be a part of a meeting in Islamabad, claim media reports.
Swaraj is expected to attend the Heart of Asia donor conference on 8 December. This can be seen as a fresh step towards strengthening the bilateral relations of India and Pakistan.
Recently, PM Narendra Modi was seen shaking hands and interacting with his Pakistani counterpart Nawaz Sharif in Paris at the sidelines of the global climate change conference.
This visit will come as a welcome move as few unpleasant incidents took place recently which could disturb the relations between both the two countries. Also, a meeting between the national security advisers of both the countries was canceled earlier this year.