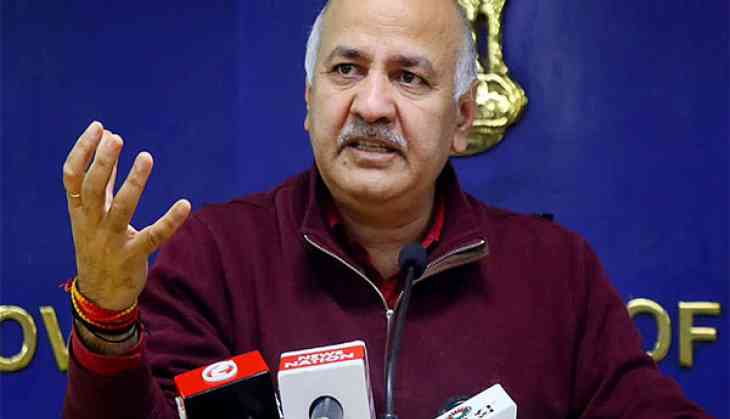 The Rouse Avenue Court on Friday allowed the Enforcement Directorate (ED) to produce Delhi former Deputy Chief Minister and arrested AAP leader Manish Sisodia before it at 2 pm today. Sisodia was arrested on Thursday by ED in the money laundering in connection with Excise policy case.
He was arrested during his Judicial custody in Tihar Jail where he was lodged in CBI case. Special Judge MK Nagpal on Friday allowed the ED plea seeking the production of Sisodia in the court. Court also noted that the ED is seeking 10 days remand of Sisodia.
Court noted that this is an application filed by ED through Advocate Naveen Kumar Matta under 267 CrPC seeking production and remand of accused Manish Sisodia for a period of 10 days.
ED, last year, filed its first chargesheet in the case. The agency said it has, so far, undertaken nearly 200 search operations in this case after an FIR was filed, taking cognisance of the CBI case registered on the recommendation of Delhi's Lieutenant Governor VK Saxena.
The CBI inquiry was recommended on the findings of the Delhi chief secretary's report filed in July showing prima facie violations of the GNCTD Act 1991, Transaction of Business Rules (ToBR)-1993, Delhi Excise Act-2009, and Delhi Excise Rules-2010, officials had said.In October, the ED had raided nearly three dozen locations in Delhi and Punjab following the arrest of Sameer Mahendru, managing director of Delhi's Jor Bagh-based liquor distributor Indospirit Group, in the case and arrested him later.The CBI filed its first charge sheet in the case earlier.
The ED and the CBI had alleged that irregularities were committed while modifying the Excise Policy, and undue favours extended to licence holders. It was further alleged that the licence fee was waived or reduced and the L-1 licence was extended without the competent authority's approval. The beneficiaries diverted "illegal" gains to the accused officials and made false entries in their books of account to evade detection.
Further, it was alleged that the Excise department had decided to refund the Earnest Money Deposit of about Rs 30 crore to a successful tenderer against the set rules. Even though there was no enabling provision, a waiver on tendered licence fees was allowed from December 28, 2021, to January 27, 2022, due to Covid-19, it was alleged further.
Also Read: ED raids multiple locations in Delhi, Bihar against Lalu Prasad's relatives in land for job scam
This allegedly caused a loss of Rs 144.36 crore to the exchequer, the agencies claimed.