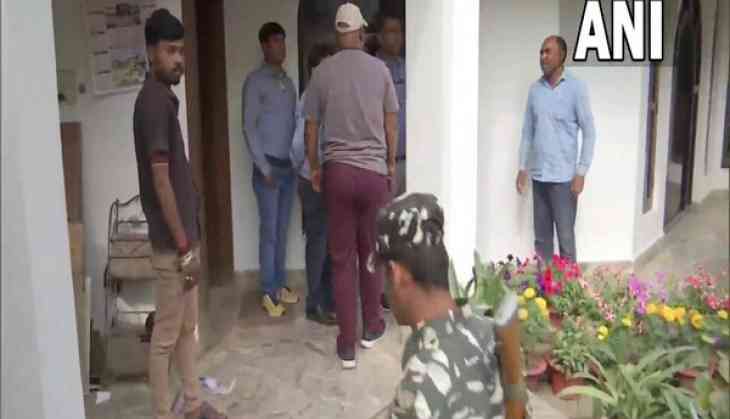 The Enforcement Directorate (ED) on Friday conducted raids against many relatives of former Railway Minister Lalu Prasad at multiple locations across Delhi, the National Capital Region (NCR) and Bihar in the alleged land-for-jobs scam.
The raids were conducted at the residence of Lalu Prasad's daughter Misa Bharti among others in Delhi as well as RJD's leader and former MLA Abu Dojana in Bihar, said sources.
According to sources, the searches are being conducted at more than 15 locations across Delhi, NCR and Bihar. Multiple teams of the ED carried out the searches simultaneously on these locations that included the residential and office premises of the suspects and the beneficiaries of the alleged land-for-jobs scam.
The ED carried out these searches under provisions of the Prevention of Money Laundering Act after filing an Enforcement Case Information Report (ECIR) taking cognisance of the Central Bureau of Investigation (CBI) case against Lalu Prasad in the matter.
The federal agency carried out these searches days after a CBI team questioned Lalu Prasad in connection with the land-for-jobs case. The CBI on Tuesday quizzed Lalu Prasad for nearly five hours in two sessions.
Also Read: Bengaluru: 45-year-old BMTC conductor sleeping in bus burnt to death
The CBI on Monday also questioned Lalu Prasad's wife, former Bihar Chief Minister Rabri Devi, at her Patna (Bihar) residence for over five hours. The CBI has already filed a charge sheet in the case against Lalu Prasad, Rabri Devi and 14 others under charges of criminal conspiracy and provisions of the Prevention of Corruption Act.
A Delhi court had last month issued a summons to Lalu Prasad and the other accused to appear before it on March 15. The CBI has so far arrested three people in connection with the case -- Bhola Yadav, who was an officer on special duty to Lalu Prasad when he was the railway minister; Hridayanand Chaudhary, a railway employee and an alleged beneficiary of the scandal; and Dharmendra Rai, another alleged beneficiary.
The CBI has alleged that Lalu Prasad and some of his family members had received plots of land as bribes for jobs at the Indian Railways between 2004 and 2009 when he was the Railway Minister. The agency had also carried out searches at nearly two dozen locations in August last year in connection with the probe.