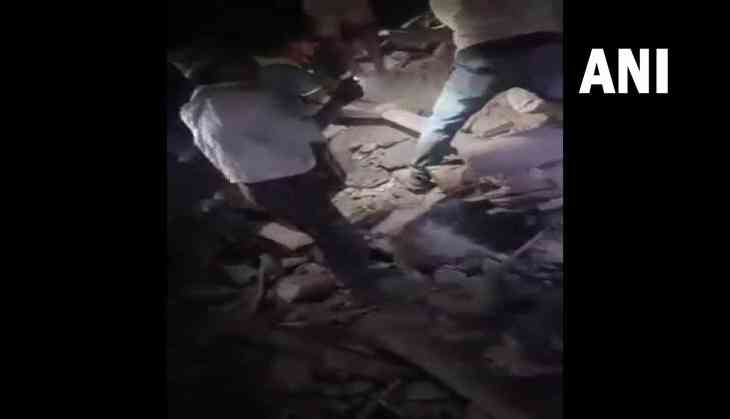 Nepal earthquake (Twitter)
New Delhi [India]: Earthquake tremors were felt in the national capital in the early hours of Wednesday. The tremors were felt at around 1.57 am. The epicentre was in Nepal.
An earthquake of magnitude 6.3 on the Ritcher scale was felt whose epicentre, according to National Center for Seismology, was in Nepal. "Earthquake of Magnitude:6.3, Occurred on 09-11-2022, 01:57:24 IST, Lat: 29.24 & Long: 81.06, Depth: 10 Km ,Location: Nepal," National Center for Seismology tweeted.
Neapl: Six killed
Search and rescue operation underway at the house that collapsed in Doti district of Nepal after the latest round of earthquake last night killing six people.
Nepal | Search and rescue operation underway at the house that collapsed in Doti district of Nepal after the latest round of earthquake last night killing six people. pic.twitter.com/sPafgFC8Zl

— ANI (@ANI) November 9, 2022
"Expressing my heartfelt condolences to families of those who died in the earthquake, which was centred in the Khaptad region of Far West. I've instructed relevant agencies to arrange immediate & proper treatment of the injured & victims in the affected areas," tweets Nepal PM
"Expressing my heartfelt condolences to families of those who died in the earthquake, which was centred in the Khaptad region of Far West. I've instructed relevant agencies to arrange immediate & proper treatment of the injured & victims in the affected areas," tweets Nepal PM pic.twitter.com/D55xpxj2o1

— ANI (@ANI) November 9, 2022
Further details awaited
(With inputs from ANI)