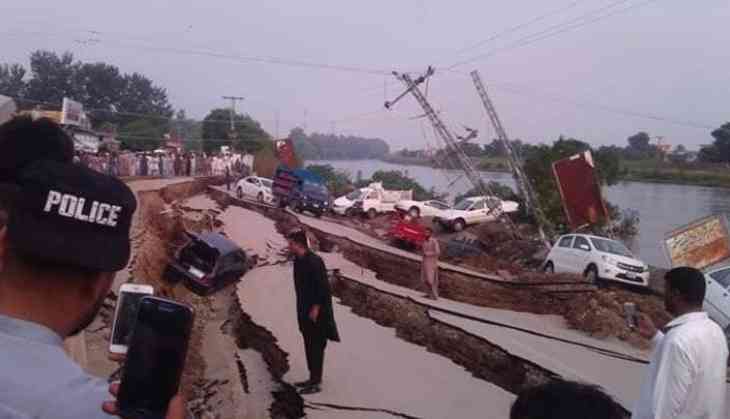 A strong earthquake struck the Pakistan-India border at 4:31 pm today. According to the Indian Meteorological Department (IMD), the magnitude of the earthquake was recorded at 6.3 and it hit a depth of 40 km.
According to The United States Geological Survey (USGS), the epicenter was 3 kilometres from New Mirpur city, the capital of Mirpur district and the largest city of the Pakistan-Occupied Kashmir.
The tremors lasted for 8-10 seconds and were felt in north Indian states of Punjab, Haryana, Jammu & Kashmir, Delhi-NCR. Major cities in Pakistan including Islamabad, Rawalpindi, Lahore and Peshawar also felt the tremors.
Powerful earthquake jolted several parts of Punjab, KP and Kashmir.
According to the US Geological Survey (USGS), the 5.8-magnitude earthquake struck at a shallow depth of 10 kilometers with its epicenter lying 1km southeast of Mirpur, Azad Jammu and Kashmir pic.twitter.com/8f3IfX4Q7t

— Murtaza Ali Shah (@MurtazaViews) September 24, 2019