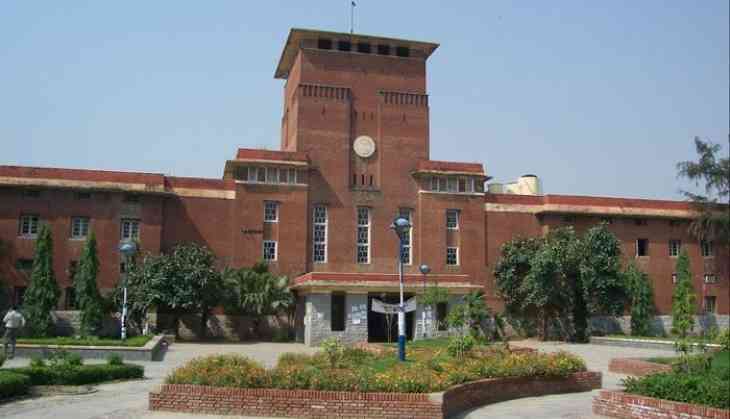 Getting a seat in a Delhi University college is a dream come true, but for those who beat poverty and the hardships of an urban slum to secure a spot amid the sky-high cut-offs, the feat becomes all the more remarkable.
Among the thousands who walked into the varsity's 60-odd under-graduate institutes this year was a labourer's son, who wants to become an IAS officer; a boy whose mother ekes out a living by selling lemons; and a porter's daughter, who aims to empower women through journalism.
For 17-year-old Prince, normal conditions for studying included the constant clattering of passing trains and the stink from heaps of garbage and junk in one of India's biggest scrap markets Mayapuri.
"I had to study at night. There are less trains during this hour. Sometimes, I put ear buds to cut out the deafening sound," says Prince, adding "if I become an IAS officer, I will take my family away from here."
The boy scored 94 per cent and is now studying political science at Kirori Mal College. He plans to start preparing for the Union Public Service Commission examination soon.
"Though my father earns enough to feed my family, he has never compromised on my education. I hope I can complete my graduation and answer the civil services exam," says Prince, who joined college this week.
Devinder is the first to go to college from his family and is taking all the precautions not to fall sick this monsoon.
He says getting a seat at Shaheed Bhagat Singh College is a "big opportunity".
The 17-year-old stays in northwest Delhi's Tigri slum, an area under the constant threat of being submerged by rain water and facing a subsequent disease outbreak.
"They (his parents) earn around Rs 10,000 a month. My mother sells lemons and chilies, and my father is a peon.
Sometimes the situation gets challenging, but they always supported me," says Devinder, who is pursing BA in Geography from the college. He scored 90.7 per cent in his Class 12.
On the other side of the city at the Indira Camp slum, Madhu, a student of Hindi at Hansraj College, feels she can empower women by becoming a journalist.
"There is a lot to be done. I can complete my aim of advocating women empowerment by pursuing a career in journalism after graduation. If not I will take up teaching," the 17-year-old says.
Madhu scored 88 per cent to secure a seat in the college.
"It was difficult to study with speakers blaring throughout my slum. Even the environment here is very bad. I could have scored better if my surrounding were better," she says.
Attributing her success to her parents, the girl says, "My father works in a shoe factory. He takes things from here to there and ekes out a meagre living. But he always encouraged me to study."
According to city-based NGO Asha Community Health and Development Society, 130 children, including Prince, Devinder and Madhu, from different slums of the national capital got admission in DU colleges such as Kirori Mal, Kamala Nehru, Zakir Hussain, Maitri and Hansraj.
"This year, 130 students got admission in various institutes under the Delhi University," says senior programme manager at Asha Society Ayesha Seymour, adding these children were identified through the NGO's higher education programme in 90 small and big slums.
Elaborating on the organisation's way of working, its founder director Kiran Martin says, "The children were encouraged and inspired at every step by the Asha team and ambassadors (slum children who have completed their education or are in college).
-PTI