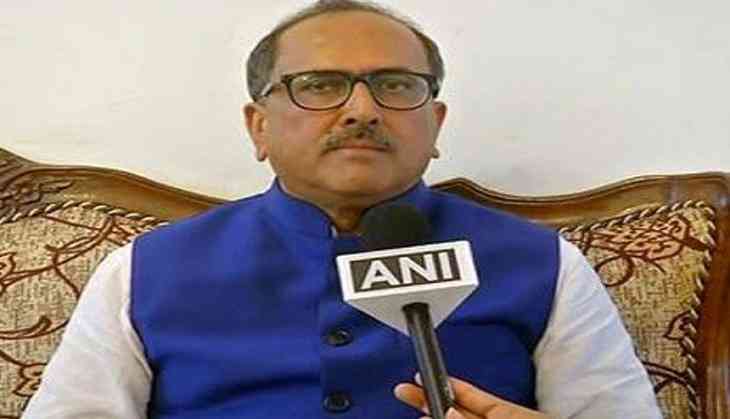 Jammu and Kashmir Deputy Chief Minister Nirmal Kumar Singh on Monday said special representative for Jammu and Kashmir, Dineshwar Sharma, is an experienced person and he expects good results out of the talk process.
Speaking to ANI, Singh said, "Dineshwar Sharma is an experienced and matured person. I have not met him in person but it seems so. And as per what I have heard about him, he has good relations in Jammu and Kashmir. The Central Government has appointed him after consideration. This is the start".
He added that Sharma's appointment will give a positive result.
The Center's special representative for Kashmir- Dineshwar Sharma today reached Srinagar for a five-day visit to the state, during which he will hold talks with various stakeholders.
The new interlocutor will stay in the Valley for three days while spending two days in the Jammu region to start the dialogue process with various political parties, socio-cultural organisations, individuals and opinion makers.
Sharma, a former chief of the Intelligence Bureau, will spend three days in the Valley and two days in Jammu, where he will hold talks with Governor N. N. Vohra, Chief Minister Mehbooba Mufti and various delegations.
-ANI