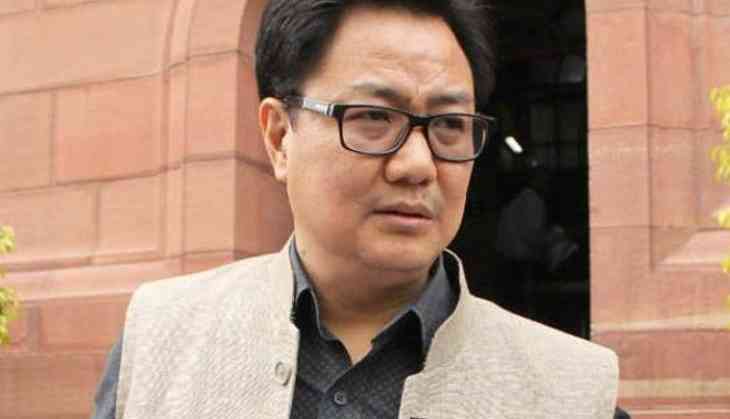 Minister of State (MoS) for Home Affairs Kiren Rijiju on Wednesday said that the central government is yet to receive an official report on the alleged attack on self-proclaimed spiritual leader and social activist Swami Agnivesh in Jharkhand's Pakur district on Tuesday.
"We have not got the official reports on that. We have not received the reports," Rijiju told media here.
On Tuesday, Agnivesh lodged a complaint with the Ranchi police stating that a couple of people allegedly belonging to RSS, and BJP Yuva Morcha (BJYM) entered the premises and assaulted him.
Notably, he had gone to Pakur, a place 30 km away from the state's capital to address the tribals residing in the region.
Soon after the incident, the state government headed by Raghubar Das provided security to Agnivesh.
While talking to ANI, Agnivesh said he could have been murdered in the "planned" attack.
Agnivesh further demanded an inquiry by a retired or sitting judge of Ranchi High Court in the matter.
"Those arrested were allowed to walk free after few hours. This seems to be a drama. Inquiry ordered by Deputy Inspector General (DIG) also seems fake. This was planned," Agnivesh said.
"This was an attempt to murder, I could've been murdered. This was pre-planned," he added.
(ANI)