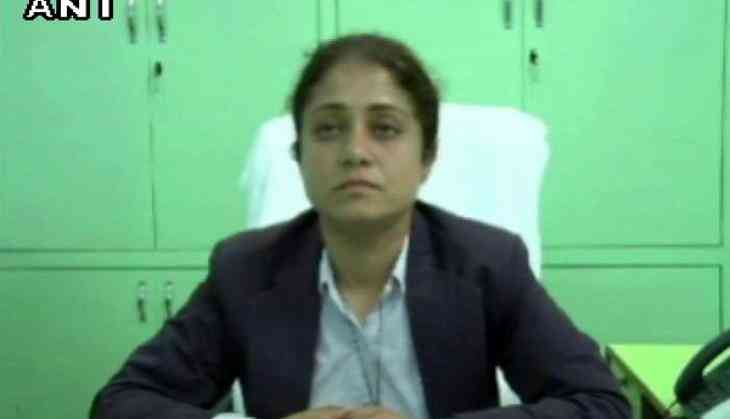 Dera Sacha Sauda's Chairperson 'condemns' attack on media
The chairperson of Dera Sacha Sauda, Vipassana Insan, on Saturday expressed concern and grief over the ruckus that was created post the conviction of Gurmeet Ram Rahim Singh in a 15-year-old rape case, stating that the attack on media was "condemnable."
Speaking to ANI, Vipassana said, "Attack on the media is condemnable. Miscreants who entered the peaceful gathering caused violence in which the property of the media and government were damaged. We request the common people and saints to keep calm and maintain peace".
Meanwhile following developments have taken place in the DSS chief rape case:
- Notification has been issued to make arrangements for sitting of CBI Court in Sunaria District Jail, Panchkula for pronouncement of quantum of sentence against Ram Rahim Singh.
- However, Haryana DGP B S Sandhu has said that, "Ram Rahim Singh won't be produced in Panchkula".
- Deputy Advocate General Gurdas Singh Salwara was sacked after he was reportedly seen carried luggage of Ram Rahim Singh.
- People have vacated Dera Sacha Sauda Ashram in Bajenka village and the whole premises are being inspected by Police and Army in located in Sirsa district of Haryana.
- We found axes, batons, petrol bombs etc there. All objectionable objects have been seized and Dera has been completely vacated says Kaithal DC.
- Curfew will be relaxed, will assess situation, if everything remains peaceful will lift curfew in coming time says SSP Bhatinda, Punjab.
- Post-mortem of the bodies of deceased is underway; 90 people were admitted last night, no case of bullet injury has been found, says CMO, Civil Hospital, Panchkula.
- Meanwhile, Punjab Chief Minister Amarinder Singh chaired a high-level meeting to assess the law and order situation in the state after the violence which erupted post Ram Rahim Verdict.
- Punjab Police and Army conducted a flag march in the Moga district of Punjab.
- Police is in the process of establishing the identity of the 28 dead persons says Haryana Chief Secretary Depinder Singh.
Yesterday, Chief Ministers of Haryana and Punjab - Manohar Lal Khattar and Captain Amarinder Singh issued separate appeals for maintenance of law and order and calm after followers of Dera Sacha Sauda (DSS) chief Gurmeeet Ram Rahim went berserk with grief and anger over his conviction on an alleged rape charge.
-ANI