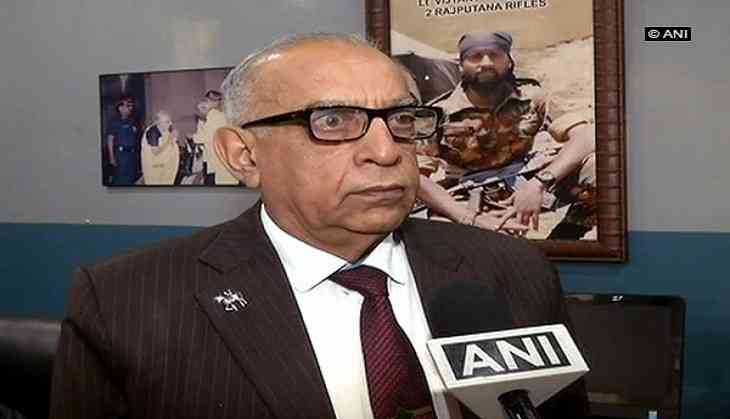 The father of Kargil martyr Vijayant Thapar, VN Thapar, on 31 December condemned the denial of treatment to another Kargil martyr's wife by a private hospital in Haryana, and said incidents like these were a blow to the morale of the armed forces.
"These are the kind of things that hit the morale of the armed forces. I hope the Haryana Government and the Defence Ministry take note of this and take an action against this erring hospital," Thapar told ANI, adding that a soldier dies in a battle for the security of the people and "he knows that his wife and children will be taken care of."
Expressing shock over the news, Thapar remarked, "Leave aside the Kargil martyr or a martyr's wife but even from the humanitarian angle, if a person requires treatment, can't we give it? We've become so indifferent to human life!"
Yesterday, a wife of a Kargil braveheart died at a private hospital in Haryana's Sonipat after allegedly being denied treatment due to non-availability of Aadhaar Card.
However, the hospital authority denied the allegations levelled by the victim's son saying that the patient never got to the hospital, and that Aadhaar card was mandatory only for the documentation process and not for treatment.
-ANI