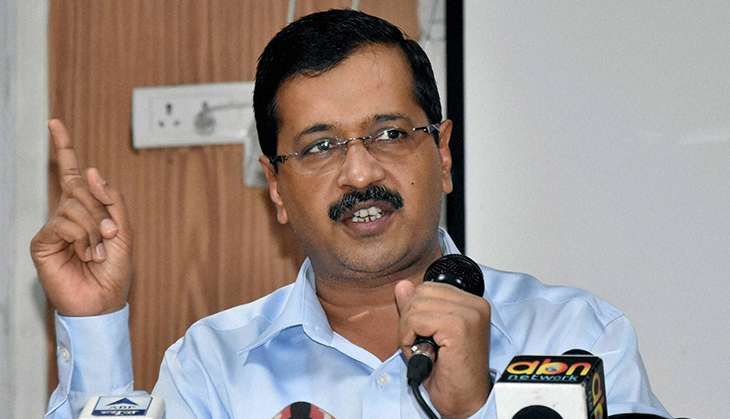 From corruption charges to blockade in Parliament, Delhi Chief Minister Arvind Kejriwal spoke to Patrika in Bhopal, recently, where he also mentioned that AAP will contest all 230 seats in the state. Excerpts:
Q: Where is the note ban heading - is it in the interest of the country? Will cashless transactions help eliminate black money?
A: All this is false propaganda. People say the scheme is good but implementation is not. I say both the scheme and implementation are wrong. The intention of the government is not clear. All demonetisation has done is benefit the rich.
Q: There are charges of corruption against you and the MLAs of your party.
A: What difference will charges make? I am ready for any investigation. The charges on three ministers seemed quite appropriate so I have turned them out myself.
Q: BJP has called upon its MLAs and MPs to disclose information about their accounts?
A: The people of India give the details of their account to the income tax department while MLAs and MPs give the details of their account, cash and property to Amit Shah. Who will enquire into Amit Shah's property?
Q: Shivraj Singh Chauhan's government is encouraging a cashless economy...
A: First get the BJP to go cashless; the party which takes and receives funds in cash.
Q: What do you have to say about 'the blockade in Parliament?'
A: It has happened for the first time in the history of the country that a ruling party has not let the parliamentary proceedings go on. They are afraid of Parliamentary debate because the Birla-Sahara-BJP connection would have been raised. The PM says he is not being allowed to speak in Parliament, but if he cannot speak even with 350 MPs, when will he be able to speak?
Q: Why is it that AAP is active in Delhi but quiet in MP?
A: Our party is not quiet. It speaks where there is need. In MP, the Vidhan Sabha elections will reveal who is quiet and weak. People here are fed up with the government of Shivraj Singh Chauhan. The government schools here are being closed down and in Delhi people are withdrawing their children from private schools and admitting them in government schools. The change is clearly visible in Delhi.
Q: So should your rally be considered a pre-election move?
A: This has nothing to do with asking for votes. I am raising awareness about the note ban. This rally is one link in that chain. Our focus in MP at the moment is on the organisation. The organisation has to find its feet at the booth level.
Q: Will AAP fight elections?
A: Yes, we will fight on all 230 seats. In AAP, election is fought by people not the party. In MP, the same will happen.
Q: What will you say about MP?
A: The situation everywhere is explosive. Businesses do not run on Rs 24,000 per month. People are angry.
Q: We hear that you and Anna Hazare have gone your separate ways. Is Anna in favour of the note ban?
A: It is true that Anna has praised the note ban. I will meet him. I will pay my respects to him and explain to him how the government has misguided people.
Q: There is a perception about you that you start criticising even before work starts.
A: I am busy with my work. In Delhi they just do not let me work. They interfere and block my efforts. For example, the Delhi government decided to put up poles and light up the lanes, but the metropolitan council (government by the BJP) declared that no poles and lights would be put up using the state's money. So what can we do?
Q: What's your message for the people of MP?
A: They should be upright about the demerits of devaluation, openly and fearlessly be critical about it. Nothing good can come from demonetisation. Modi has declared a note ban for the common people, but it is still legal tender for his rich corporate friends. This note ban nothing but a big scam.