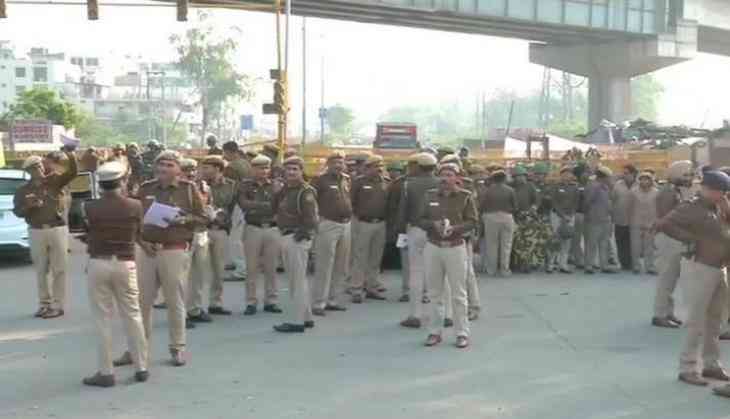 Section 144 was placed in Delhi's Shaheen Bagh are on Sunday despite the fact that the Hindu Sena had yesterday called off a protest calling for clearing the blocked roadway.
Police presence also increased sharply at Shaheen Bagh as a precautionary measures.
People have been asked not to congregate, even as Section 144 of the CrCP has been promulgated in the area.
"People are informed that Section 144 of CRCP has been imposed at Shaheen Bagh and it is requested that permission for any gathering is not allowed. Violation of this may invite legal proceedings," said the Delhi Police directive.
A large group of people, mostly women, have been continuing a sit-in demonstration in Shaheen Bagh area since December last year in protest against the Citizenship Amendment Act (CAA), National Population Register (NPR), and the National Register of Citizens (NRC).
Also Read: Maharashtra CM may have own view on CAA, NCP is against it: Sharad Pawar
Also Read: ISIS provokes Indian Muslims by showing Delhi violence poster; asks to join jihad