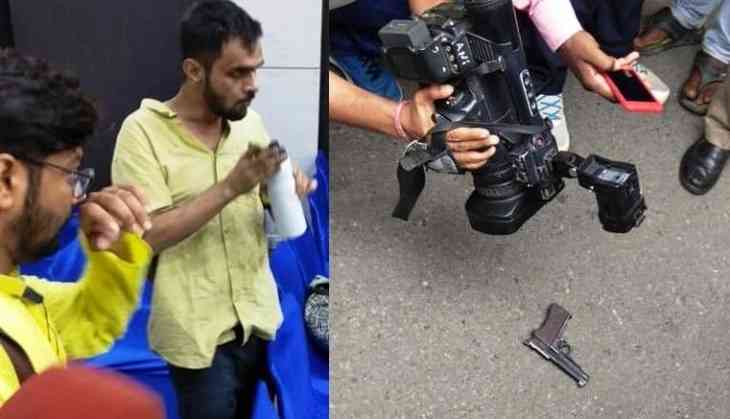 The infamous JNU student union leader Umar Khalid, who was attacked outside the Constitution Club in Delhi by two assailants, has been solved by the Delhi police as the accused were arrested on 20th August from Hisar and have said that they wanted to stop Umar form giving "anti-national" speech.
But to ascertain the statement, both Umar and accuse Naveen Dalal got into an argument and thereafter Dalal had slapped Umar, as said by the Delhi police in the chargesheet filed on Thursday in a Delhi court.
Naveen Dalal in his statement has said "I have been patriotic since my childhood and was associated with several social work programmes. I was inspired by cow protection activist Gopal Das, who was seeking stringent laws on cow slaughter, and met him in 2004. We even formed an organisation, 'Gau Raksha Sanstha', and I was made president. Shahpur, who is associated with Khalid on Facebook, informed me about the event, 'Khauf se Azadi: Towards Freedom without Fear', being organised at Constitution Club. Khalid was in the audience at the event."
The Delhi police in the charge sheet has said that "Dalal had uploaded a video on his Facebook account, where they had claimed to be involved in the crime. This video was also extracted with the help of a technical expert from the Computer Emergency Response Team… The motorbike they used to get to Delhi was also recovered."
Shouldn't Godi media news anchors also be booked for regularly inciting violence against me based on lies?

Only logical to demand that likes of Arnab Goswami, just like Rahul Easwar, should also be behind bars for their inflammatory campaign.https://t.co/90TVz4en13

— Umar Khalid (@UmarKhalidJNU) October 19, 2018
It was a blatant attack on the freedom of speech and expression, granted by the Constitution. Umar Khalid was at the Constitution Club to read out his Ph.D paper and talk on the current issues.
Also read: ED issues fresh FEMA violation notice against NDTV; media house rejects allegations