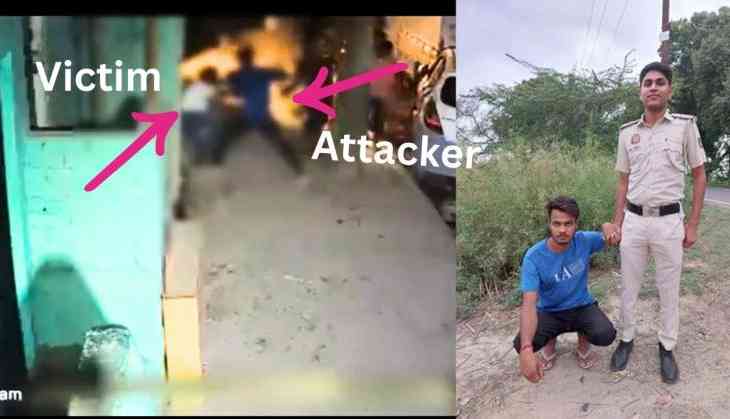 Brutal murder of a 16-year-old girl in Delhi
New Delhi: In a shocking turn of events following the brutal murder of a 16-year-old girl in Delhi's Shahbad Dairy area, it has been revealed by Delhi Police sources that the prime suspect, Sahil (20), employed a calculated plan to escape law enforcement.
Turning Off Mobile and Changing Buses
After committing the heinous crime, Sahil took the drastic steps of switching off his mobile phone and boarding two different buses in a bid to evade capture.
"After murdering the girl, accused Sahil went to Rithala, dumped the weapon and changed two buses to reach Bulandshahr," police sources told ANI.
Footage Captures Chilling Murder and Escape Plan
CCTV footage obtained from the crime scene has unveiled the horrifying details of the murder. The video shows Sahil relentlessly stabbing the girl, even after she collapsed to the ground.
Shockingly, passersby observed the gruesome act but failed to intervene. Sahil then proceeded to kick the victim and utilized a nearby concrete slab to strike her head.
Following the chilling crime, he implemented his escape plan, which involved disabling his mobile phone and utilizing public transportation.
Delayed Alert Allows Accused to Flee Unnoticed
Approximately ten minutes elapsed before local residents alerted the beat police officer about the incident.
This delay provided Sahil with an opportunity to distance himself from the crime scene and successfully execute his escape plan. Law enforcement authorities swiftly responded to the report, but the accused had already managed to slip away.
Deceptive Tactics During Police Questioning
During the subsequent police interrogation, Sahil exhibited evasive behaviour and failed to provide satisfactory answers. His attempts to mislead investigators have complicated the case and hindered efforts to ascertain the motive behind the crime.