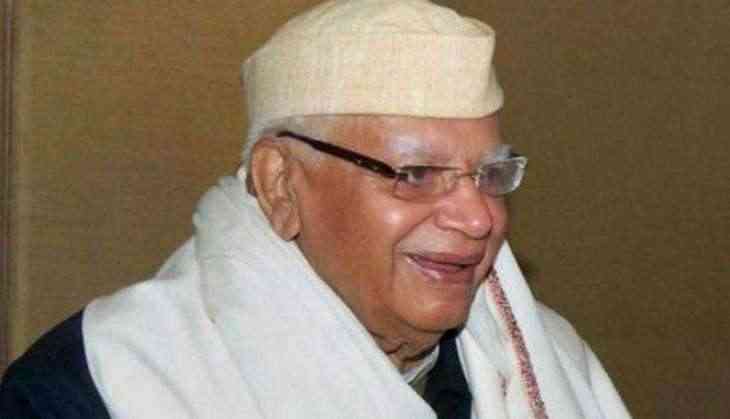 The former Uttar Pradesh and Uttrakhand Chief Minister Narayan Dutt Tiwari is battling for his life. If the recent reports are to be believed, then ND Tiwari's condition is improving. The social media had flooded with condolence messages after it was rumoured that the 92-year-old ND Tiwari is no more. Twitterati has taken it to micro-blogging site Twitter to pay their tribute.
As per reports in Jagran, ND Tiwari's son Rohit had denied all these rumours and told the media that the condition of former Minister of External Affairs has improved. However, ND Tiwari is still on the life support system at Max Super Specialty Hospital in Delhi.
The former UP CM ND Tiwari was hospitalized on 20 September after a brain stroke, Tiwari was in Intensive Care Unit (ICU) until October 12. After improvement was seen in ND Tiwari's condition, he was shifted to a private room. However, on 26 October, he was once again shifted to ICU and only after a week he was sent back to his private room.
On 5 November, Tiwari's health condition again deteriorated. But the health condition of former UK CM has improved again on Thursday. The former Union Minister is under the treatment of senior cardiologist Sumit Sethi and senior neurosurgeon J.D. Mukherjee.