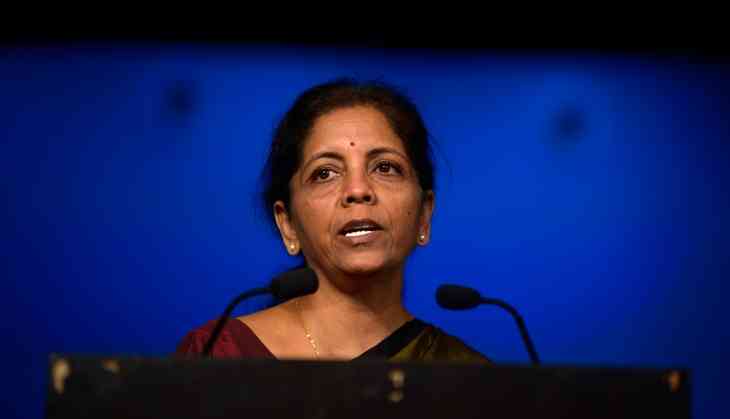 Defence Minister Nirmala Sitharaman condemned the death of a tourist from Chennai in Kashmir and said that safer movement of tourists have to be ensured to restore normalcy.
Nirmala Sitharam spoke on the issue on Tuesday, when she was addressing the Naval Commanders Conference at Sena Bhawan in New Delhi.
She also said that the Armed Forces cannot be held responsible for being firm with terrorists.
"You can't question the Armed Forces if they are being too firm. They have to be firm with the terrorists."
"Even Chief Minister Mehbooba Mufti said that she is keen on getting more tourists in Kashmir. If that has been the stated desire, for a stone pelting incident to have hurt and killed a tourist It certainly is not very conducive to the very rightful suggestion of the CM that we need more tourists," she added.
The Defence Minister said that what happened to the tourist was absolutely unfortunate and cannot be accommodated. "I don't know whether it was inadvertent or advertent, but it is completely condemnable," she said.
R. Thirumani, the tourist killed in stone pelting, succumbed to his injuries in a Srinagar hospital on Monday after he was hit by a stone during a clash between the security forces and protesters at Narabal.
He was in a vehicle along with his family and was travelling in between Srinagar and Kashmir's premier resort of Gulmarg.
"Minutes after being hit, Thirumani was rushed to a city's hospital where he succumbed to his injuries in the evening," said police.
The rampant incidents of stone-pelting in Jammu and Kashmir have become a matter of concern for the administration. Earlier on May 2, a bus carrying school students of was attacked by stone-pelters in Zawoora village of Shopian district.
(ANI)