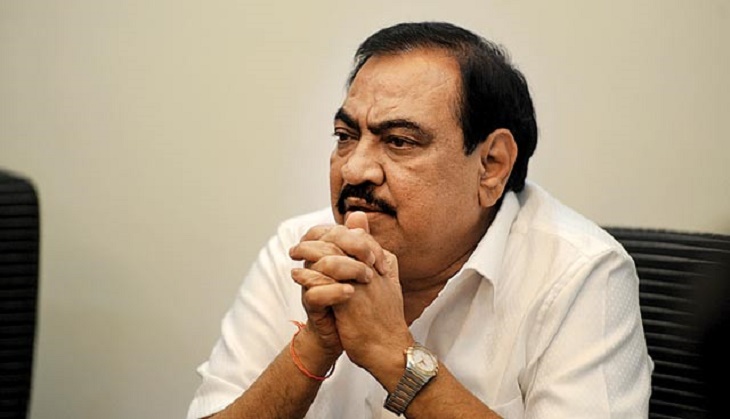 Maharashtra revenue and agriculture minister Eknath Khadse has put aside his ministry work for the moment and is focusing on clearing his name of connections to gangster Dawood Ibrahim, who has been based in Pakistan since he perpetrated the 1993 Bombay bomb blasts.
Khadse had been accused last week of making calls to Dawood in Karachi by Aam Aadmi Party leader Preeti Sharma Menon and social activist and former AAP member Anjali Damania.
To counter these accusations, he has now asked for the help of BJP leader Gurmukh Jagwani's relatives in Karachi, and says he has already given some information received from his sources in Pakistan to the Mumbai Police, according to The Indian Express.
"Gurmukh Jagwani hails from Karachi... his father and other relatives are still there," said Khadse. "His father (in fact) was a three-time elected member from Pakistan People's Party and was elected to Pakistan Parliament twice. He is well connected in the political circles (there). So I sought his help to get to the facts on calls from Dawood."
On Wednesday, Mahrashtra chief minister Devendra Fadnavis asked the Anti-Terrorism Squad to probe the allegations about Khadse and the phone calls to and from Dawood. Khadse has also asked for an investigation, but is carrying out his own probe as well, using a team of IT professionals.
Khadse said his IT team is "working overtime to hold demonstrations" to show that calls from Dawood's phone could be made to any phone without the knowledge of the receiver. This is to counter allegations made by an ethical hacker who gave the police details of calls allegedly made from Dawood's phone number to Khadse between January and March last year.
Khadse said: "All facts will come out in one week - I have all the documents." He believes this controversy was raised by people whom he acted against as revenue minister.