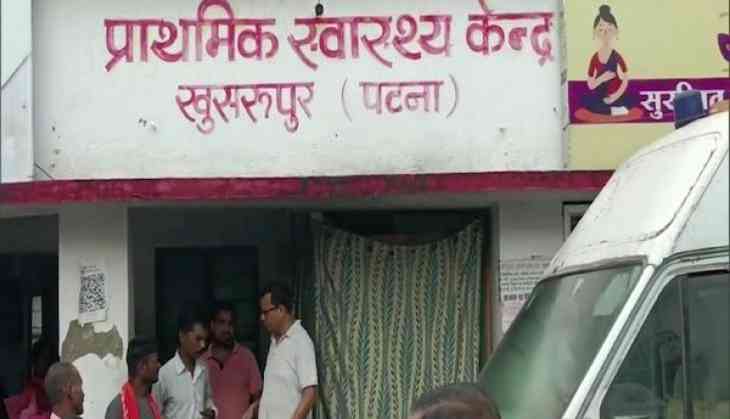 Dalit woman beaten in Bihar
Patna (Bihar): In a deeply troubling incident, a Dalit woman endured a horrific assault and was stripped naked in Bihar's Khusrupur region. Three days have passed since the incident, yet the culprits remain at large.
Police Action Underway
Patna SSP Rajiv Mishra assured the public that law enforcement is actively pursuing the culprits. Eyewitnesses from the local community reported that the woman and her husband had borrowed money from the suspects, resulting in a dispute that escalated into violence. However, it's essential to emphasize that the claims of disrobing and other allegations are still unverified, as per local witnesses' accounts.
Investigation and Support for the Victim
Mishra stated, "The investigations are in their initial stages. We have submitted a proposal to the district welfare officer to provide compensation to the woman. The woman is receiving medical treatment. We will conduct a thorough investigation into any emerging facts. The evidence of urination has not been confirmed, as local witnesses have not corroborated this. We are committed to arresting the accused promptly."
Loan Dispute Turns Violent
According to the police, the woman and her husband borrowed Rs 1500 from a money lender. After repaying the entire amount, the lender demanded interest on the loan. Upon refusal, the money lender and his son allegedly assaulted the woman and stripped her naked, as stated in the victim's complaint.
Allegations of Urination and Severe Injuries
The woman also alleged that the money lender's son had urinated on her during the assault. She sustained serious injuries and is currently receiving medical treatment in the hospital. This horrifying incident occurred on September 23, and despite police efforts, the accused individuals are still evading capture, prompting ongoing raids at potential locations.
Also Read:
Maharashtra: Girl found dead under mysterious circumstances in Ahmednagar
Uttarakhand police raids illegal casino in Rishikesh, 31 arrested