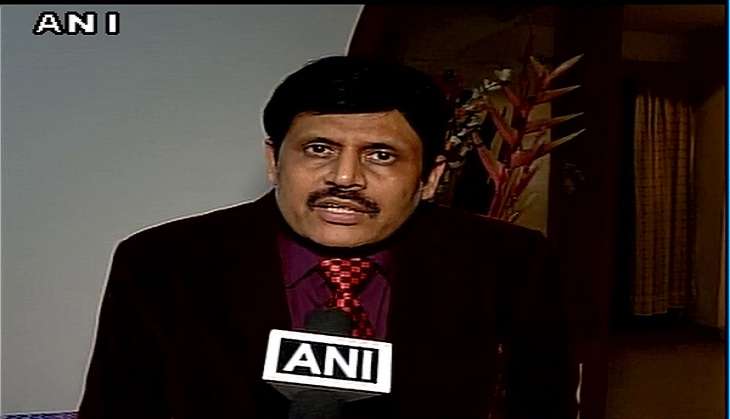 As strong winds and heavy rainfall lash Chennai on 12 December, Indian Railways spokesperson Anil Kumar Saxena said that the Chennai Suburban Railway Network has been suspended till further notice following the landfall of Cyclone Vardah.
"Chennai Suburban Railway network suspended till further notice. Some trains have been diverted to other station from Chennai, few have been cancelled and the remaining have been partially cancelled," said Saxena.
Saxena added that the Southern Railway Zone has been affected the most due to the cyclone, and explained that all emergency control and the helpline numbers have been activated by the railways.
"We have activated our emergency control from last night and have activated our helpline numbers too, to provide information to the general public. The Railway Board is closely monitoring the situation and all our senior officials are camping at stations and control rooms to help the public," he said.
Cyclone Vardah has hit the coast making landfall close to Chennai.
The cyclonic storm will take about four hours to cross land completely.
Heavy rain and strong winds are lashing the coast in Tamil Nadu and neighbouring Andhra Pradesh. The Army, Navy and Air Force have been put on standby to tackle any emergency.
All operations have also been suspended at Chennai airport till 3 pm.
Andhra Pradesh Chief Minister N Chandrababu Naidu has advised fishermen not to venture into the sea during the next 36 hours.
The chief minister, who is monitoring the situation through teleconference with top officials, said that food and other essential commodities have been kept ready in adequate quantities.
About 22 diving teams have been kept on standby at Visakhapatnam for immediate deployment.
As many as 19 teams of the National Disaster Response Force (NDRF) have been deployed in Andhra Pradesh and Tamil Nadu.
The state government has reportedly evacuated at least 7,357 people to 54 relief centres.
The latest bulletin released by the Meteorological Department said the cyclone is likely to move west wards and weaken gradually while moving towards north Tamil Nadu and adjoining south Andhra coast and is likely to cross the coasts, close to Chennai as a cyclonic storm with a wind speed of 80 to 90 kmph to 100 kmph by this afternoon.
--ANI