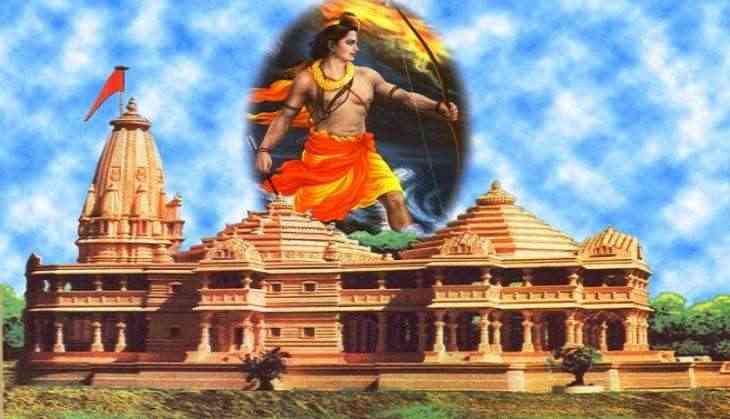 Illustrative image of Ram Mandir
Former Bharatiya Janata Party (BJP) MP and Ram Janambhoomi Nyas president Ram Vilas Vedanti on Sunday claimed that the construction of Ram temple will begin before the 2019 general elections.
"BJP has resolved to build the Ram Mandir in Ayodhya. The construction of Ram Mandir will begin before the election of 2019 takes place," Vedanti told reporters here.
As per reports, BJP president Amit Shah while addressing a rally in Hyderabad in July, apparently said that the Ram temple would be built before the 2019 Lok Sabha elections. The party later, however, denied of Shah having said so.
On June 25, Uttar Pradesh Chief Minister Yogi Adityanath had said that the construction of a Ram temple in Ayodhya would be done "when Lord Ram will shower his blessings on Ayodhya".
The Babri Masjid, built by Mughal emperor Babur in Ayodhya in 1528, was, on December 6, 1992, razed to the ground allegedly by Hindu activists, claiming that the mosque was constructed after demolishing a Ram temple that originally stood there.
The case is in the Supreme Court now.
-ANI